House of Secrets
Jump to navigation
Jump to search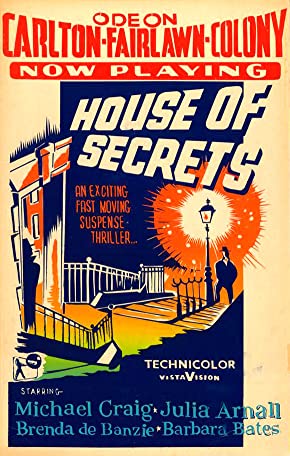 Movie (1956)
Starring:
Michael Craig (Larry Ellis / Steve Chancellor)
Anton Diffring (Anton Lauderbach)
Gérard Oury (Julius Pindar)
Brenda De Banzie (Madame Isabella Ballu)

Due to his physical resemblance to criminal Steve Chancellor, seaman Larry Ellis is recruited by law enforcement to pose as Chancellor and infiltrate an organized crime ring in France.
Airport scenes filmed at Paris-Orly Airport.
Registration F-BGNT, c/n 37 built in 1954.
Registration F-BGNV, c/n 39 built in 1954. Aircraft later passed to Air Inter and crashed on 12 August 1963 during severe weather, killing all but one of the occupants and one person on the ground.
Same aircraft seen in other works at IMPDb: Frequently Seen Aircraft (Civil Fixed-Wing).
Seen in the distance, beyond the Orly sign.
Not sure about the the airline, livery seems similar to KLM's but doesn't match exactly.

Back To:

See also