Interpol (film)
Jump to navigation
Jump to search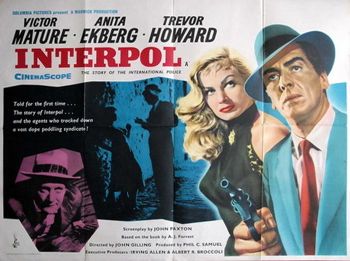 Movie (1957)
French title : Police internationale
USA title : Pickup Alley

Starring:
Victor Mature (Charles Sturgis)
Anita Ekberg (Gina Broger)
Trevor Howard (Frank McNally)
Bonar Colleano (Amalio)


(Synopsis needed)
Boeing 377-10-32 Stratocruiser of BOAC-British Overseas Airways Corporation.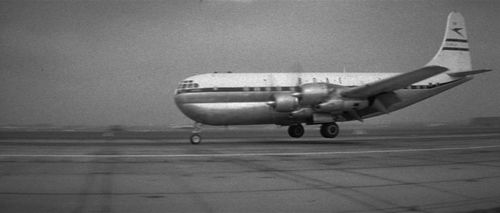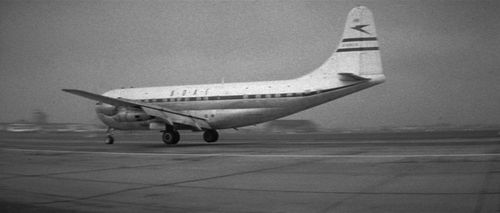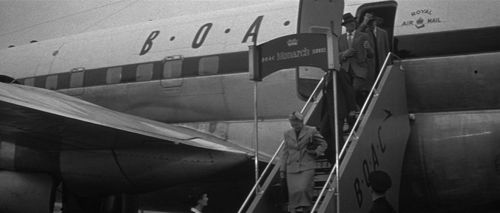 At 17:06, when the police car exited the airport, another Boeing 377 Stratocruiser is seen in the background wearing the PAA-Pan American World Airways colors.
Reg. G-AKNU ill-fated Short Solent 3 of Aquila Airways. She crashed on the Isle of Wight a couple of month after the filming (killing 45 of the 58 on board on 15 November 1957).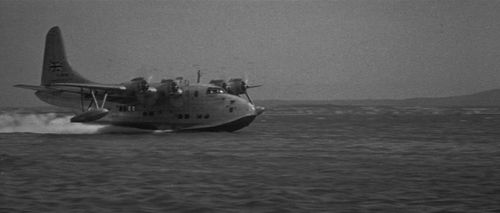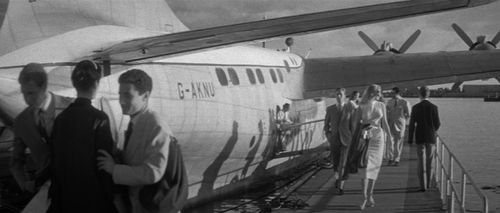 NOTA : an advertising of Aquila Airways is visible when Gina Broger is leaving the customs at Lisbon.
Reg. N5026K Douglas DC-6B (c/n 44426) of PAA-Pan American World Airways and christened Clipper Panama. Delivered new in 1954. Crashed on takeoff on 22 June 1959.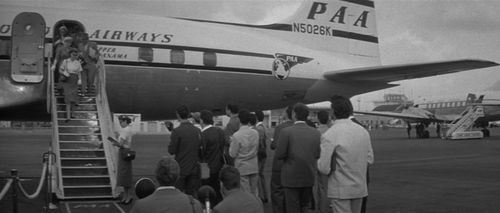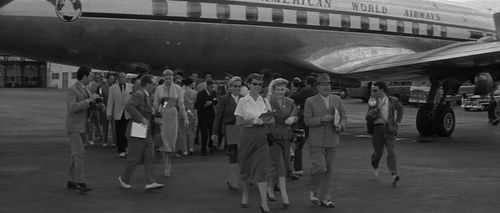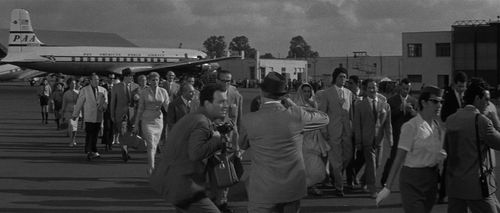 Same airline on the last aviation action (the flight from Athens to New-York) :
But once in New-York, passengers are disembarking from a Stratocruiser ...
Registration I-LIFT, c/n 55 built in 1948. Convair 240-2 of LAI-Linee Aeree Italiane.
Same aircraft in other movies at IMPDb: Frequently Seen Aircraft (Civil Fixed-Wing).
Reg. SE-BDL, Douglas DC-6 c/n 43129 of SAS
Same aircraft in other movies at IMPDb: Frequently Seen Aircraft.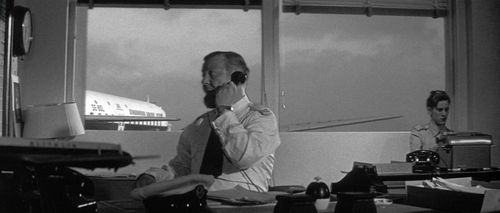 This Viking is a continuity error as it's a Douglas DC-3 performing the landing.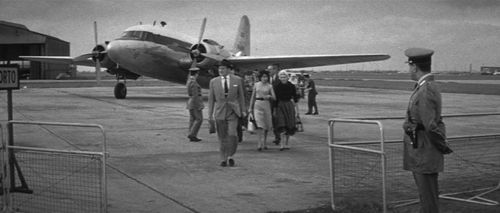 Reg. PH-DFK Douglas DC-6B c/n 43552/240 of KLM-Royal Dutch Airlines which christened her Jan Huyghen van Linschoten. On 19 February 1958 she suffured substantial damage on landing at Cairo-Almaza Airport and could be repaired. Sold to Yugoslavian Adria Airways as the YU-AFE in 1962. Scrapped in 1974.
Back To:

See also