Ismail Yassine fil Dimashq
Jump to navigation
Jump to search
Movie (1958)
English title: Ismail Yassine in Damascus

Starring:
Ismail Yassin (Ismail)
Samira Ahmed
Ahmed Ramzy
Tawfik El Deken
Hassan Fayek

(Synopsis needed)
Left: C-47 of Air Liban.
Right: Convair 440 of JAT Jugoslovenski Aerotransport . This one is one among YU-ADB, YU-ADD or YU-ADK.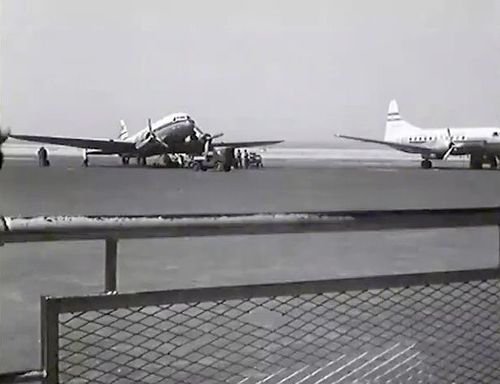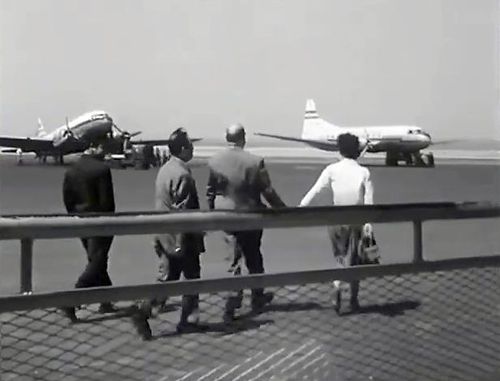 Registration OD-ACU, c/n 240. First flight in August 1957, delivered to MEA in September 1957. Subleased to Jersey Airlines in July 1961. Returned to MEA in September 1961, then leased to Royal Jordanian Airlines between September 1961 to September 1968, registered JY-ACI. Sold to Air Rhodesia in September 1968, registered VP-WAR. Sold to Aviation Hire & Travel Ltd in December 1975, registered ZS-JPU. Leased to Swazi Air between January and April 1976, then sold to the company registered 3D-AAL. Leased to Air Zimbabwe between March 1979 and August 1981, registered ZS-JPU again. Sold to this company as VP-WAR again in August 1981. Reregistered Z-WAR in October 1983. Wfu in March 1985.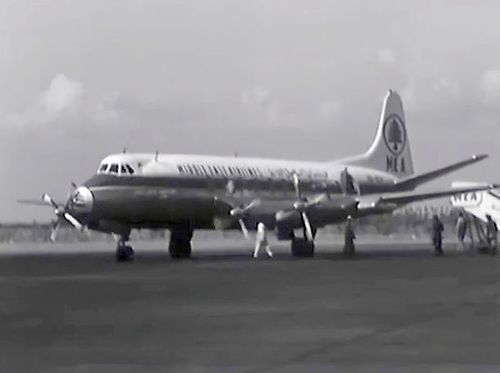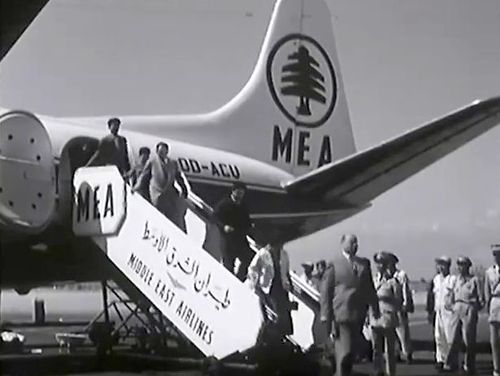 Back To:

See also