Je vous salue, mafia!
Jump to navigation
Jump to search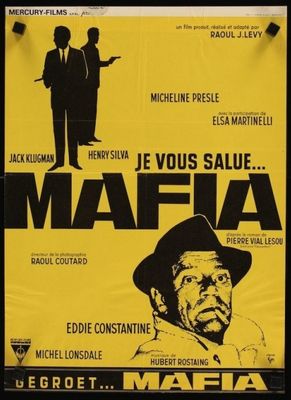 Movie (1965)
English title: Hail, Mafia

Starring:
Henry Silva (Schaft)
Jack Klugman (Phil)
Micheline Presle (Daisy)
Elsa Martinelli (Sylvia)
Eddie Constantine (Rudy Hamberg)
Michael Lonsdale (Hyman)

A terrific film with a top-notch cast! Jack and Henry play hit men ordered to kill Eddie. Jack is torn between his orders and the loyalty he feels to his old pal, Eddie. An intriguing look at the emotional make-up of Mafia hit men. A truly memorable climax. We definitely recommend this great crime/intrigue thriller.
Registration N773TW, c/n 18405.
Back To:

See also