Jerry Cotton - Dynamit in grüner Seide
Jump to navigation
Jump to search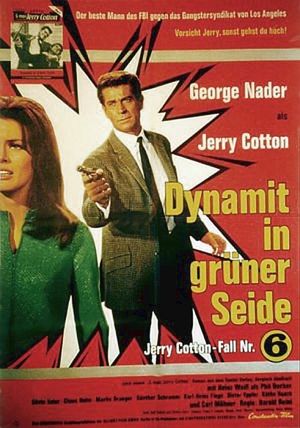 Movie (1968)
English titles: Dynamite in Green Silk / Death and Diamonds

Starring:
George Nader (Jerry Cotton)
Carl Möhner (Bloom)
Silvia Solar (Lana)
Heinz Weiss (Phil Decker)
Claus Holm (Butt Lancaster)
Günther Schramm (Tackley)

Jerry Cotton goes undercover to take out a criminal organisation including its bosses. Disguised as a British specialist for alarm systems he joins the gang which has a preference for diamonds. Taking part in their current activities he tries to get to their leaders. Although he works as prudent as he can he arouses suspicion and becomes a target himself.
Also from this series:

Jerry Cotton - Der Tod im roten Jaguar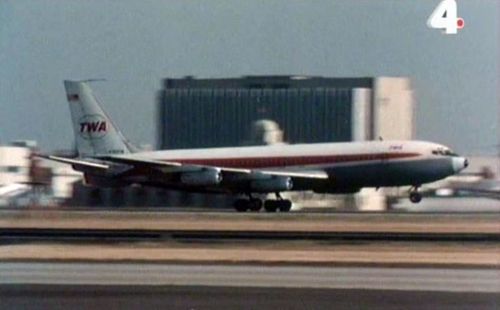 707 registration N6723, c/n 18989/492 (same aircraft in other movies at IMPDb: Frequently Seen Aircraft).
Nice delivery colour of Fairchild F27's fin from Bonanza Air Lines behind this 707. Another TWA's 707 seen in the background.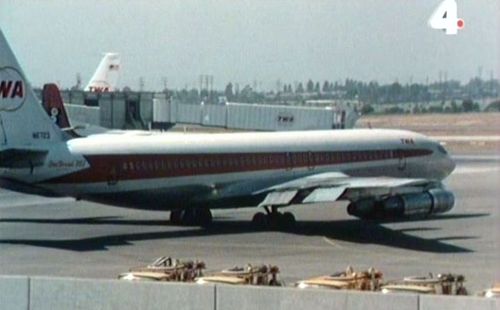 Supposed inside one of these 707.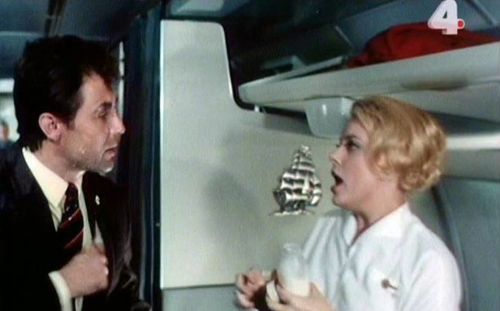 Back To:

See also