L'auberge espagnole
Jump to navigation
Jump to search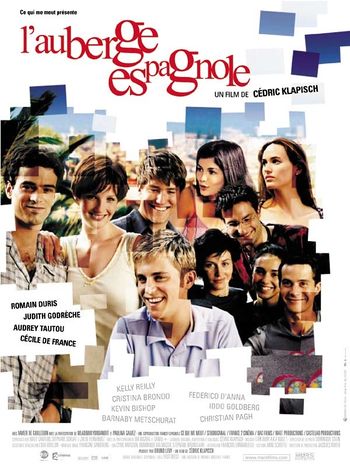 Movie (2002)
Also known as: Pot Luck
The Spanish Apartment
Starring:
Romain Duris (Xavier)
Barnaby Metschurat (Tobias)
Cécile de France (Isabelle)
Kelly Reilly (Wendy)

Romain is leaving Paris and his girlfriend Martine. European university program named Erasmus is allowing him to study one year long in Barcelona, Spain. But how to find a flat there ? Sharing a big one with others students from all Europe seems the solution.
Airbus A320 (or A319 if it's really a flight to Barcelona) of Air France.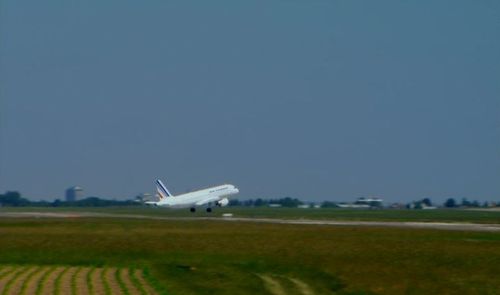 Interestingly, the cabin view shows an Air Inter layout, a French Airline which ceased operations in 1997. Last flight of the Dassault Mercure occurred on 29 April 1995. Probably shot in the aircraft registered F-BTTJ (c/n 10) and then exposed at musée Delta at Paris - Orly (ORY / LFPO) (in fact Athis-Mons). This aircraft is since 2013 part of the PS Aero B.V. museum at Baarlo (Netherlands).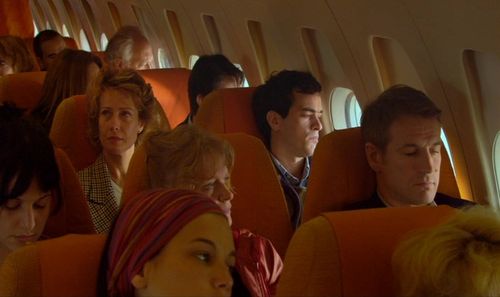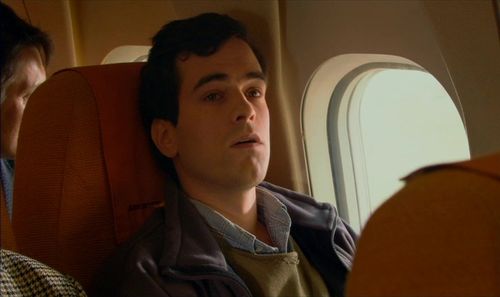 Iberia flew the Boeing 727 for the last time on 2001. On the foreground, the tail of a Boeing 737-382 of TAP-Air Portugal and just over the subtitle, windows of perhaps a McDonnell Douglas MD-8x?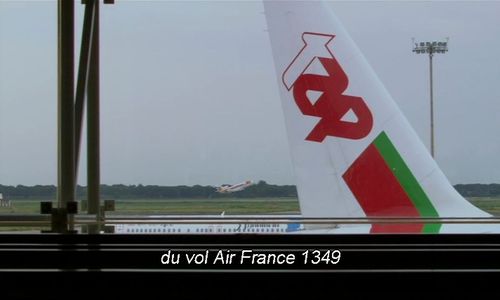 Next second, it's tail of a KLM airliner which is in the field of the camera.

Back To:

See also