La jetée (1962)
Jump to navigation
Jump to search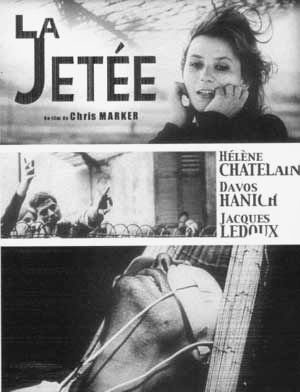 Short Movie (1962)
English title: The Pier

Starring:
Jean Négroni (Narrator)
Hélène Chatelain (The Woman)
Davos Hanich (The Man)
Jacques Ledoux (The Experimenter)
Ligia Branice (A woman from the future)
Janine Klein (A woman from the future)

Time travel, still images, a past, present and future and the aftermath of World War III. The tale of a man, a slave, sent back and forth, in and out of time, to find a solution to the world's fate. To replenish its decreasing stocks of food, medicine and energies, and in doing so, resulting in a perpetual memory of a lone female, life, death and past events that are recreated on an airport's jetée.
At Aéroport de Paris-Orly. From left to right: TWA's 707 and Avianca's 720. Small airplane in the far background that seems to be a de Havilland DH114 Heron.
On the left, DC-8 of Pan American.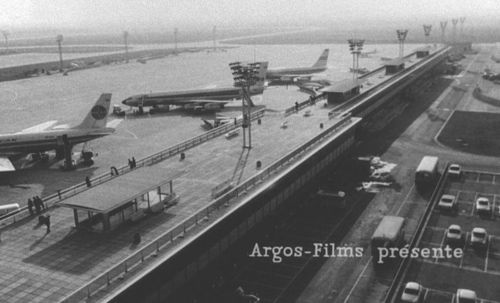 Registration F-BIUZ, c/n 45570/134. At Aéroport de Paris-Orly.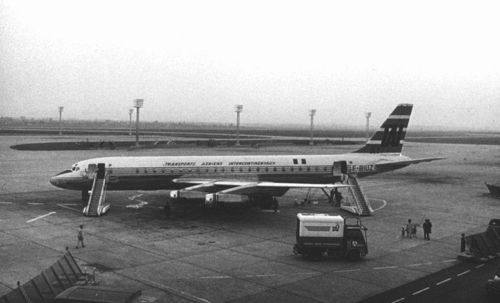 Back To:

See also