Mosura tai Gojira
Jump to navigation
Jump to search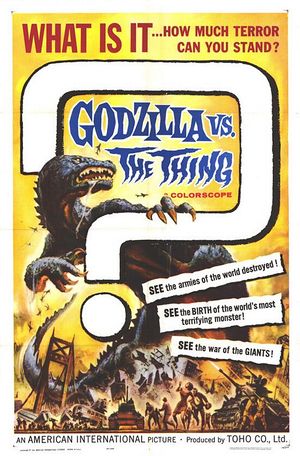 Movie (1964)
French title : Mothra contre Godzilla
English title: Godzilla vs. the Thing

Starring:
Akira Takarada (Ichiro Sakai)
Yuriko Hoshi (Junko Nakanishi)
Hiroshi Koizumi (Prof. Miura)
Yû Fujiki (Jiro Nakamura)
Kenji Sahara (Jiro Torahata)
Emi Itô (Twin Fairy)

An egg washes ashore in Japan, belonging to Mothra from Infant Island. Greedy businessmen take possession of the egg and charge admission to see it, refusing to return it to the people of Infant Island. When Godzilla returns and attacks Japan, the citizens must turn to Mothra for help.
Also from this series:
Gojira/Godzilla films

Apparently a news helicopter, seen flying over Mothra's egg when it first washes ashore. Registration JA9012, Serial 1837. Same aircraft in other works at IMPDb: Frequently Seen Aircraft (Rotary-Wing).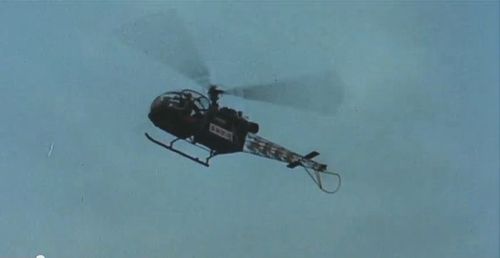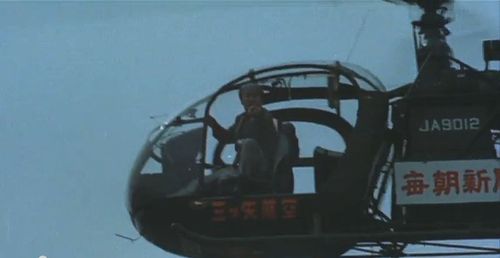 Sakai, Junko and Professor Miura fly to Infant Island using this airplane. It appears to be a model.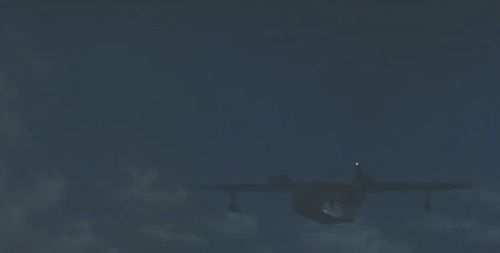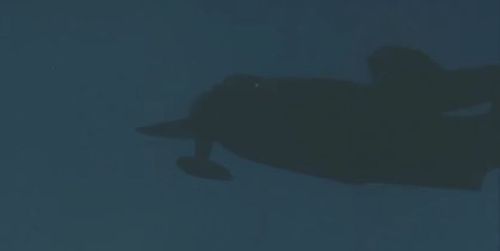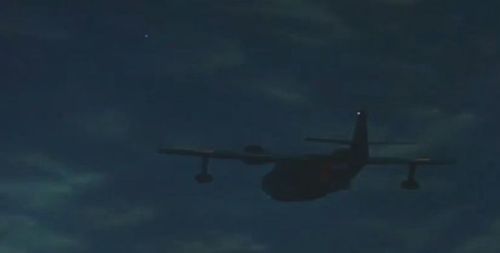 Again used by the JSDF in an effort to combat Godzilla, although they're about as effective as usual, which is barely at all. They're entirely shot with models.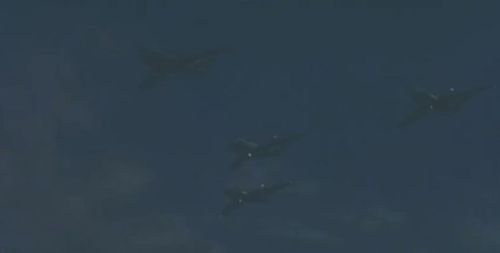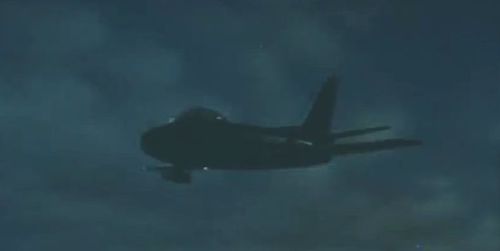 Used by the JSDF to drop napalm on Godzilla. Models.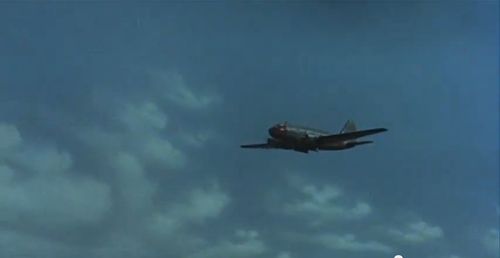 Used by the JSDF to drop metal nets onto Godzilla. Models.
Back To:

See also