Never So Few
Jump to navigation
Jump to search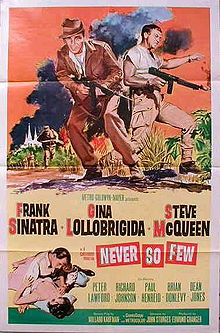 Movie (1959)

Starring:
Frank Sinatra (Capt. Tom Reynolds)
Gina Lollobrigida (Carla Vesari )
Peter Lawford (Capt. Grey Travis)
Steve McQueen (Bill Ringa)

Captain Tom Reynolds and his band of skilled O.S.S. operatives are in WWII Burma to train the Kachin natives in modern warfare.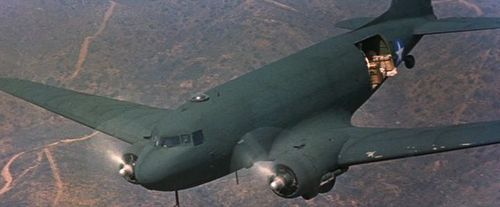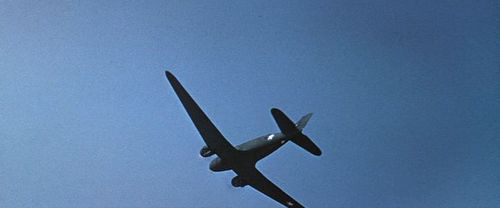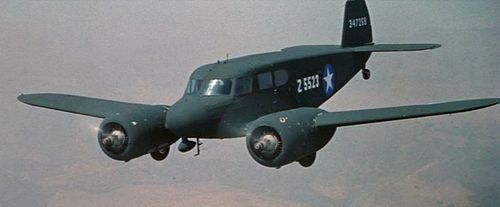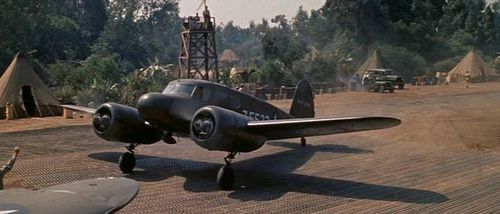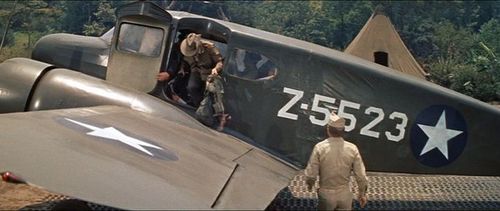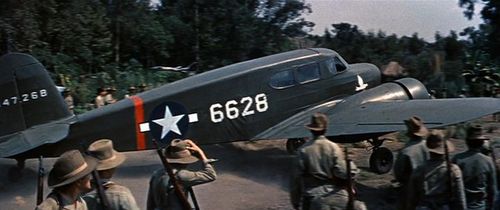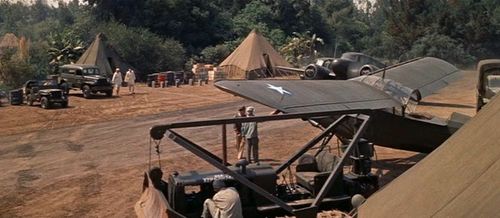 Nakajima Ki-84 seen in the center of the screenshot and the Mitsubishi A6M-5 on the right with the yellow cooling.
This last one play again in Pearl Harbor - look at IMPDb: Frequently Seen Aircraft.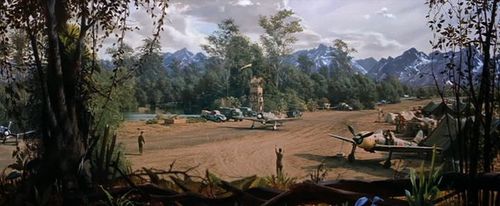 A replica acting as the A6M in the following scenes. Already used for Test Pilot.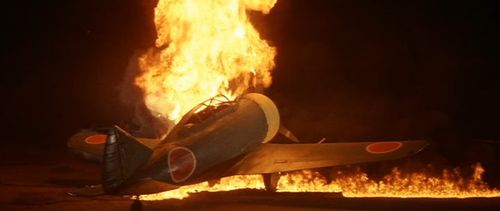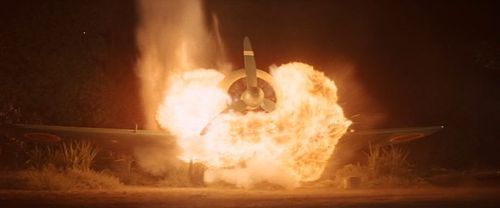 A replica already used in Test Pilot.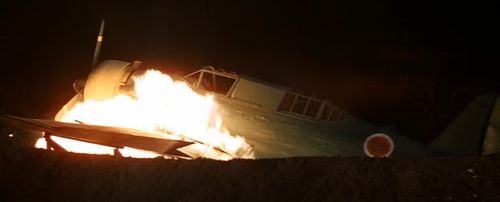 Back To:

See also