Nobel
Jump to navigation
Jump to search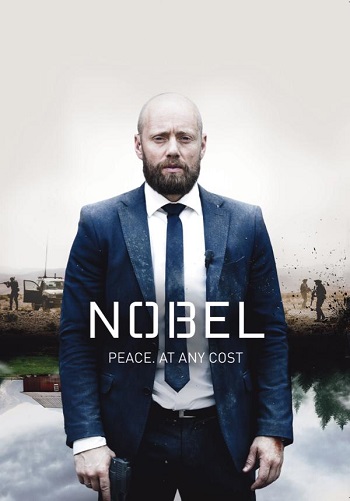 Miniseries (2016)
Starring:
Aksel Hennie (Lieutenant Erling Riiser)
Tuva Novotny (Johanne Riiser)
Anders Danielsen Lie (Lieutenant Jon Petter Hals)
Dennis Storhøi (Brigadier Jørund Ekeberg)

In NOBEL, two stories carefully intertwine as a returning soldier and family man becomes a pawn in a political international game. As the stakes grow higher he is forced to discover just how far one should go in the name of peace.
Ep. 1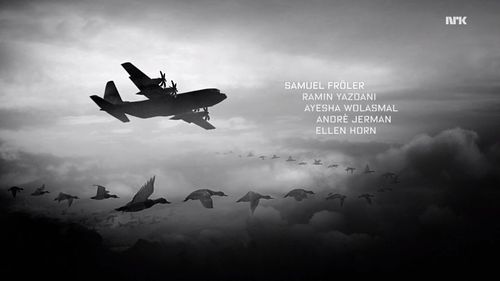 Registration 5629, c/n 382-5629 built in 2010.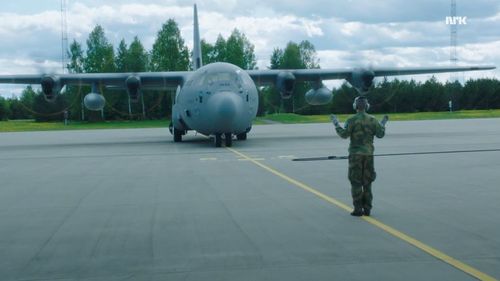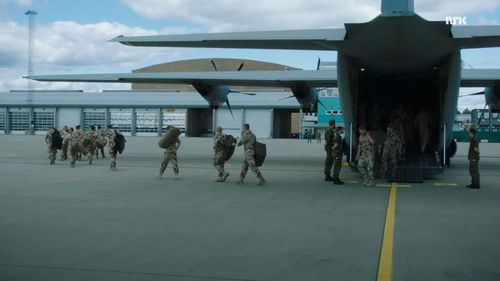 Ep. 7
Dassault Falcon 20 as well.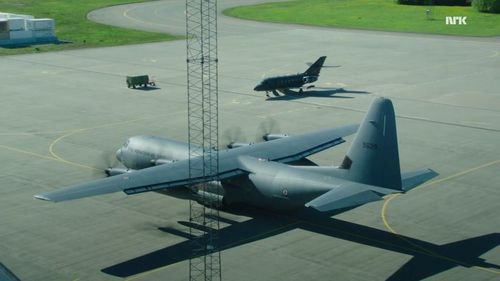 View of Oslo Airport Gardermoen (OSL/ENGM). SAS-Scandinavian Airlines Boeing 737 taxiing as the C-130J is over the runway, with a Boeing 777 of Thai Airways International on the right, cut off and partially hidden by trees.
Ep. 7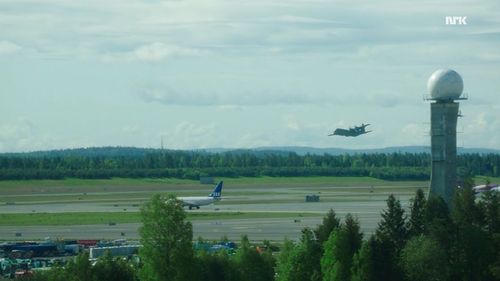 Back To:

See also