Parada oszustów
Jump to navigation
Jump to search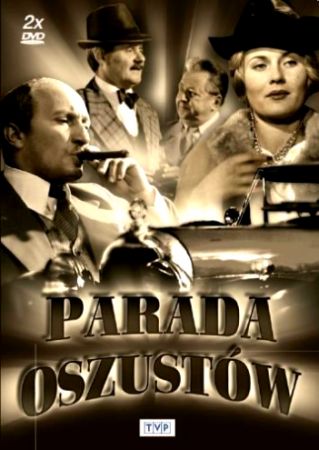 Mini series (1976-1978)
English title: The Parade of Cheats
Starring:
Grażyna Szapołowska (various roles)
Piotr Fronczewski (narrator)
Stanisław Igar (various roles)
Bronisław Pawlik (various roles)
Wojciech Pszoniak (various roles)

A series of four TV films with action set in different years and different countries but linked by the same cast and theme. Each film tells the story of cunning and well thought out scam. As usually, even the best prepared offense may be annihilated by a mere accident of fate.
Ep. 2.
Cessna T-50 Bobcat, or military versions AT-17/UC-78.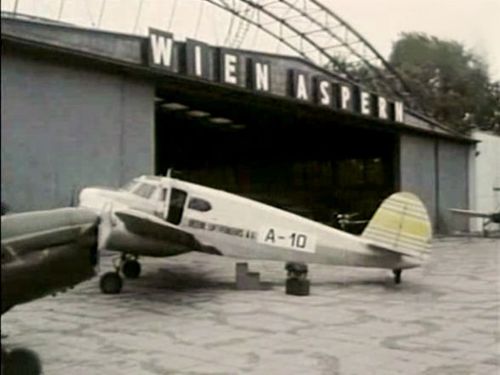 Ep. 2.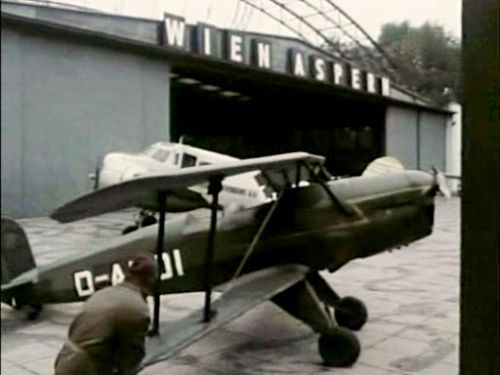 Ep. 4.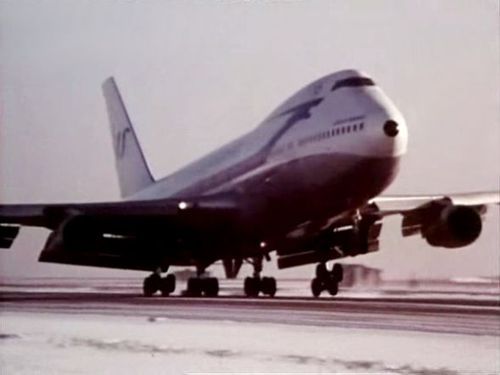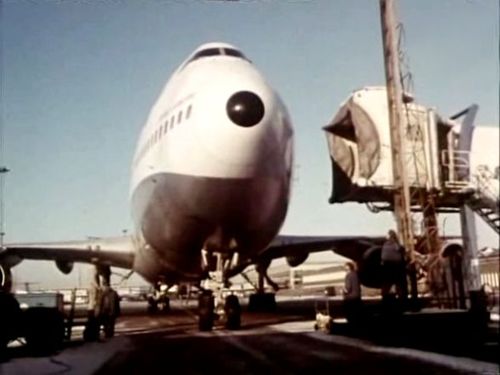 Ep. 4.
This is obviously an United Airlines colour scheme on Boeing aircraft. This company had operated the 720 in the 60/70's, but on domestic lines of USA only, if no mistake. Some of these UA Boieng 720 have been sold to other companies in the mid 70's wearing for a while the ex United colour scheme: Delta Air Lines and Icelandic company Air Viking. I guess this could be an Air Viking 720 rather than United's one, as the pictures might had been shot in an European airport.
Ep. 4.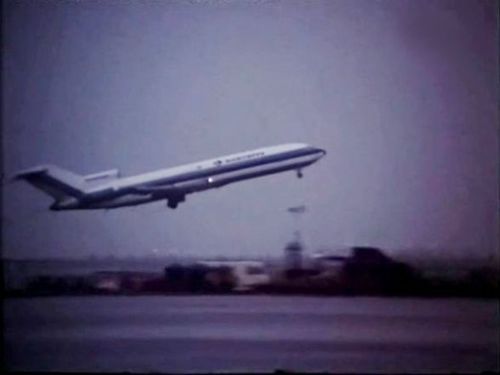 Ep. 4.
Pan American World Airways Boeing 727-21.
Ep. 4.
DC-9 of SAS. Most of those operated by the Scandinavian company were Series 40, in the mid 70's, though they also operated few Series-20 at this era.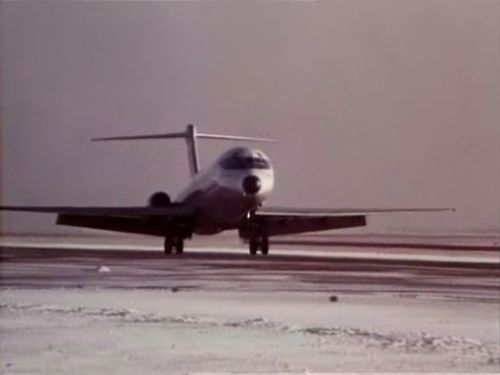 Ep. 4.
This is N1805. An interesting Douglas DC-8-62 operated by Braniff International Airways, with specific colours work of the famous artist Alexander Calder. For the event the airplane had been named Flying Colours of South America. There was also a Braniff Boeing 727 involved in this artistic design contract.
On the right foreground is a Boeing 707-321B/C of Pan Am.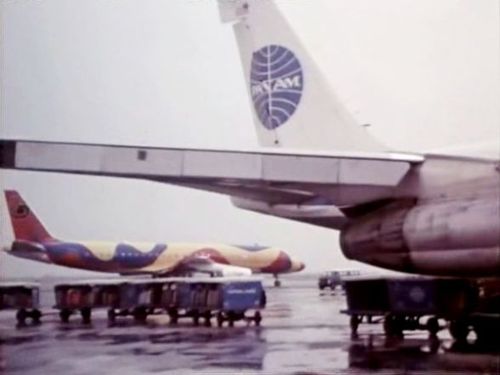 Ep. 4.
Landing DC-8-62 or 63 of SAS.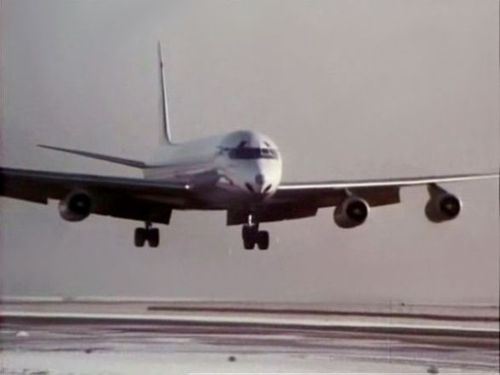 Back To:

See also