Paris, Texas
Jump to navigation
Jump to search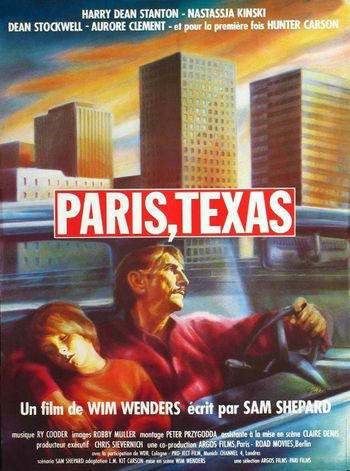 Movie (1984)
Starring:
Harry Dean Stanton (Travis Henderson)
Nastassja Kinski (Jane Henderson)
Dean Stockwell (Walt Henderson)
Aurore Clément (Anne Henderson)

Travis Henderson, an aimless drifter who has been missing for four years, wanders out of the desert and must reconnect with society, himself, his life, and his family.
Airport scenes filmed at El Paso International Airport (ELP / KELP).
Reg. N934MC McDonnell Douglas MD-82 (DC-9-82) code 934 (c/n 49122/1073) of Muse Air. Former MD-81 with registration N92874 converted in 1983. Stored in December 2004 before being broken-up in January 2007.
Note in the background the Douglas DC-3 at left and nearly hidden by the Douglas nose, what could be a Piper PA-28 Cherokee or a Grumman American AA-5 or other four-seat cabin low wing monoplane.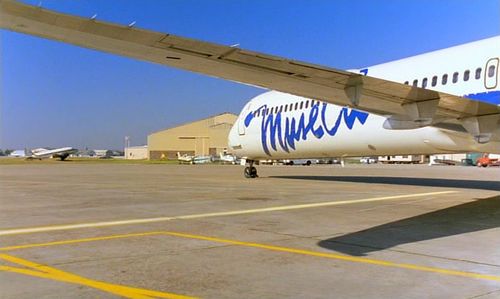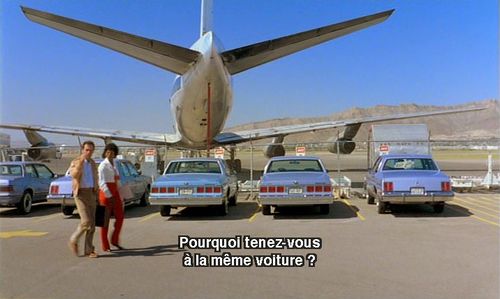 Registration N7287, c/n 19246.

Back To:

See also