Pin Up Girl
Jump to navigation
Jump to search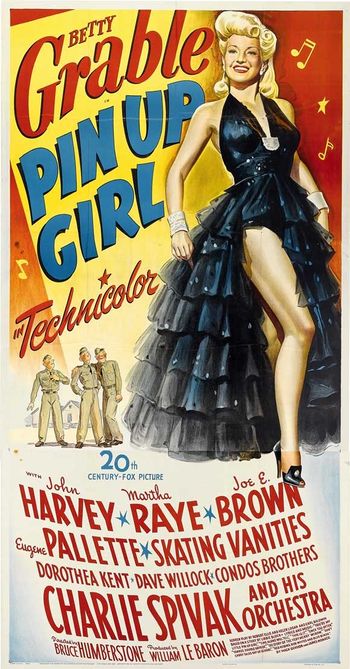 Movie (1944)
Starring:
Betty Grable (Lorry Jones/Laura Lorraine)
John Harvey (Tommy Dooley)
Martha Raye (Molly McKay)
Joe E. Brown (Eddie Hall)

(Synopsis needed)
Various Aircraft
On the wall, five aircrafts bent and battered. On the left, perhaps a North American NJ (BT-9) and lower right, probably a North American SNJ (T-6).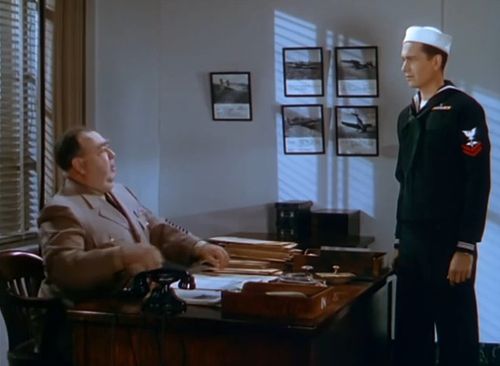 And this is Betty Grable, the ultimate Pin Up (painted on several US aircraft ... but not here).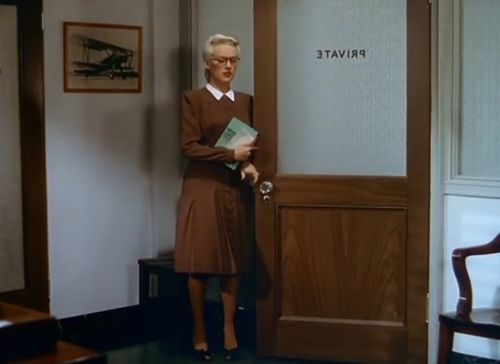 North American SNJ on the first row; on the second row, biplanes are parked.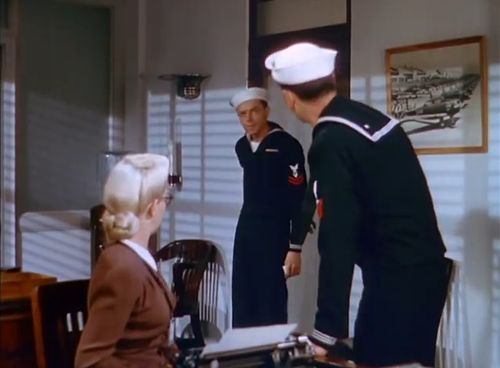 Back To:

See also