Runner Runner
Jump to navigation
Jump to search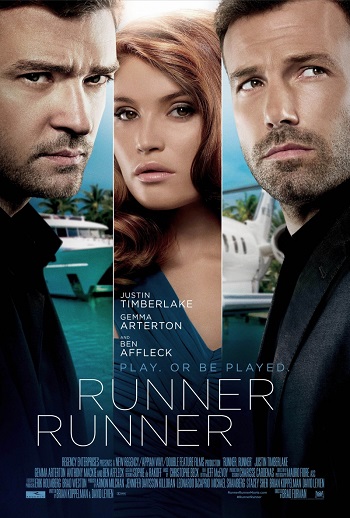 Movie (2013)
Starring:
Justin Timberlake (Richie Furst)
Gemma Arterton (Rebecca Shafran)
Anthony Mackie (Agent Shavers)
Ben Affleck (Ivan Block)

When a poor college student who cracks an online poker game goes bust, he arranges a face-to-face with the man he thinks cheated him, a sly offshore entrepreneur.
Note the lack of engines on what's supposed to be a freshly arrived plane! Most likely registration N428AA, c/n 49340/1329. This ex-American Airlines airframe was donated to the Puerto Rico Aviation Maintenance Institute at José Aponte de la Torre Airport (NRR/TJRV) in 2009 as a ground instructional airframe. (Despite the on-screen text, the movie was filmed in Puerto Rico).
Registration N551XJ, c/n 20324 built in 2011.
Registration N106SW, c/n SH.3072 built in 1981. Same aircraft in other works at IMPDb: Frequently Seen Aircraft (Civil Fixed-Wing).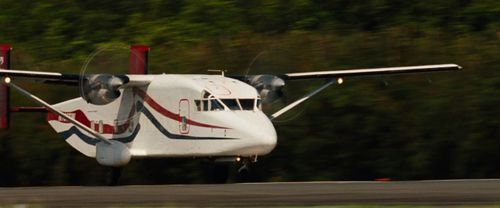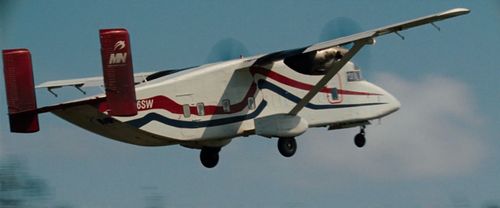 Supposed to be the Challenger 300 listed above.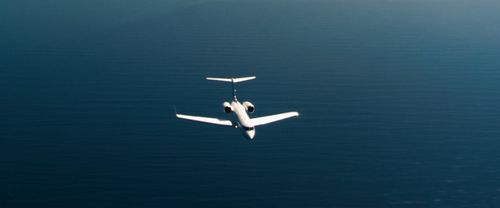 Back To:

See also