Scarecrows
Jump to navigation
Jump to search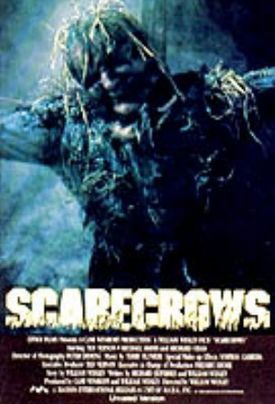 Movie (1988)
Starring:
Ted Vernon (Corbin)
Michael David Simms (Curry)
Richard Vidan (Jack)
Kristina Sanborn (Roxanne)
Victoria Christian (Kellie)
David James Campbell (Al)

A group of paramilitary commandos rob a bank and escape in a stolen cargo plane. One of them betrays his comrades and parachutes out with the money. His former comrades give chase and stumble across an isolated farm teeming with scarecrows and strange incidents begin occurring. As the night wears on, it begins to become clear that that the scarecrows are alive.
Used extensively, first in the robbers' getaway at the beginning and later by Kellie, the pilot's daughter, to escape from the cursed farm at the end.
Registration XA-HOE, c/n 19662 of Baja Air. Built in 1944 for the USAAF as serial 43-15196.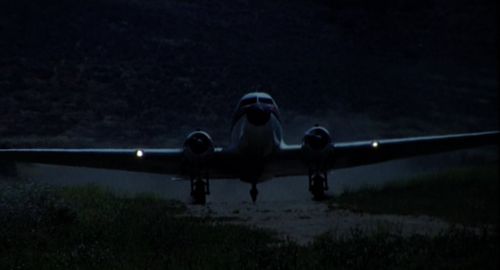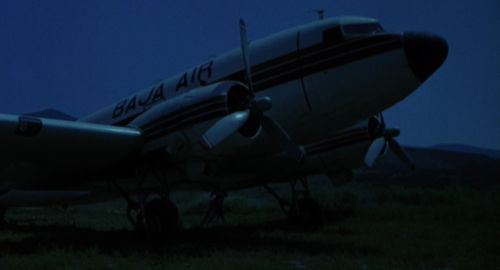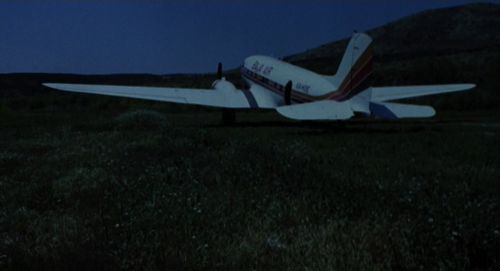 Used by the authorities to hunt for the robbers. Supposedly belonging to US Marine Corps.
Back To:

See also