Talk:Aviateurs, 75 ans d'aventures
Welcome to IMPDb!

Upgrades are done and editing is back on!

Dedicated to identifying aircraft throughout Movies, Television, and Video Games!






Dear Friends:

Two short years ago we created this message box on our home page, asking for your help to keep this site up and running. In that time, many of you have generously donated to our PayPal account and we are forever grateful. With your help, we've been able to make the necessary upgrades to our server to keep the site running more smoothly than ever!

The meager ad revenue generated by this site isn't sufficient to cover the annual cost of running the server, and we who manage it have never made money from it.

In an effort to continue serving the needs of aviation enthusiasts around the world, we continue to ask for donations to keep this site up and running. If you're still enjoying this website and would like to help us continue being the BEST site on the Internet for your aviation screenshot needs, please consider donating.



Thank you,

Tobin & Rush
From The Internet Movie Plane Database
Comments
Quite hudge work to post.
Many aircraft not yet identified unfortunately, I'm sorry! But I can expect some help from the experts you are guys!
Many new category to come as well.Sixcyl 16:37, 22 January 2013 (MST)
Some corrections and suggestions
As many pictures are of poor quality or display aircraft seen from a distance, recognition is a little bit difficult for some of them.
I notice that the following are probably misidentified (still unchanged) :

Breguet 19 B2 & Lioré & Olivier LeO.20 : the Breguet 19 has a different vertical stabilizer;
Amiot 143 are probably Bloch 200 (the nose turret is a slighty too proheminent to be from an Amiot);
LeO 451 is in fact a Potez 63.11;
SNCAC NC 2233 is just Potez 542;
Probably taken in Chad by FAFL and needing to be confirm :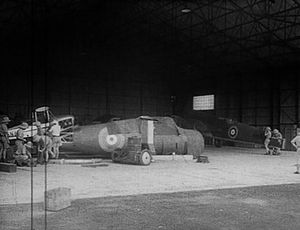 Not a De Havilland DH82 Tiger Moth; it's the same aircraft than the former picture which worn a french registration. Moreover, the exhaust pipe are those of a Stampe.
Those I've changed because I'm sure :
Mirage 2000N were in fact 2 B and others are D (assault but non nuclear).
Suggestion for unidentified aircraft (put as a caption under the category) :
Caudron R4; Nieuport 29.
I think you will have soon the chance to do the same with a movie I'm working about ...
LVCDC 24 january 2013
Suggestions
I can't find any Caudron R4 and Nieuport 29 in this page. What pictures are you talking about? you can use for that the Unidentified Page with your comments close to the picture concerned, this the best way.Sixcyl 00:44, 25 January 2013 (MST)
Sorry ! With the pictures this should be more explicit :

Documents on this heavy Caudron are quite rare but the cabin masts seem corresponding.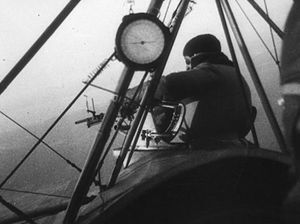 Perhaps a Nieuport-Delage NiD-29 (not Nieuport 29 as I wrote by error) ?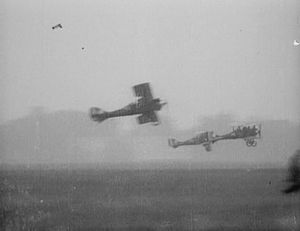 LVCDC 25 january 2013
Identification
The tail fin shape evocates a Breguet 17.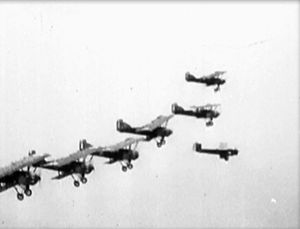 Sixcyl 05:14, 25 January 2013 (MST)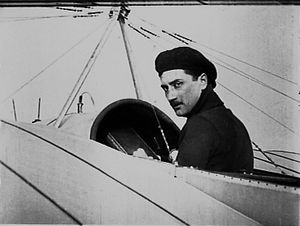 This pilot is the famous french pilot Roland Garros. Picture probably taken with a Bleriot XI as you can judge with the following links : [1] [2]
LVCDC 22 february 2013
Which Lockheed ?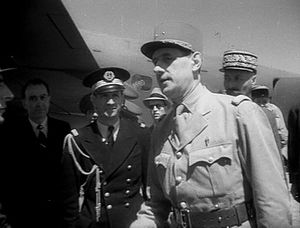 Given for an Hudson III here but an Hudson IV in another page, it's probably the Lockheed C-60 Lodestar reg. FC-BAF and baptised "Paris" on its solid nose.
Information about the french Lodestar are quite rare and sparse... and de Gaulle frequently used british Hudsons. If the date of 30 may 1943 is right, as the meeting was to decide who will rule the Free France, it's doubtfull General de Gaulle came in in a british plane ! LVCDC 01 march 2013
British Aircraft
Since a long time, I think about this picture and Fairey Battle. But it doesn't suit at all !
Despite a Navy (FAA) aircraft, why the Fairey Fulmar couldn't take off from a landstrip for training / liaison duties ? LVCDC 06:18, 29 April 2014 (MDT)
From Nieuport 17 bis to Sopwith 1½ Strutter
I change the section of the assembly line because :

lower plan has a too wide chord ;

Nieuports didin't have a higher wing so far away the fuselage ;

engine cowling is too long for a Nieuport ;

Sopwith 1½ Strutter suits well with these data and 4,500 of them were built in France.
LVCDC 10:03, 29 May 2014 (MDT)