The Adventures of Bayou Billy
Jump to navigation
Jump to search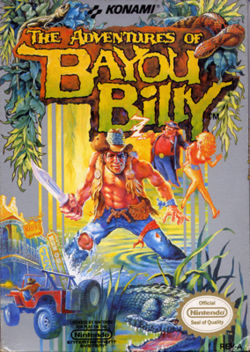 Video Game (1988)
A classic NES game. Heroic Bayou Billy's girlfriend Annabelle is kidnapped by ruthless tycoon Godfather Gordon and he undertakes a mission to rescue her.
Note: This is a Video Game. Aircraft portrayed in this production may not be entirely accurate or represent an actual aircraft, however, where a reasonable depiction of an actual aircraft has been created, it has been identified as best as possible.
The boss of one level, used by some of Gordon's henchmen to attack Billy in the bayou. Highly stylized but still recognizable as a Hughes.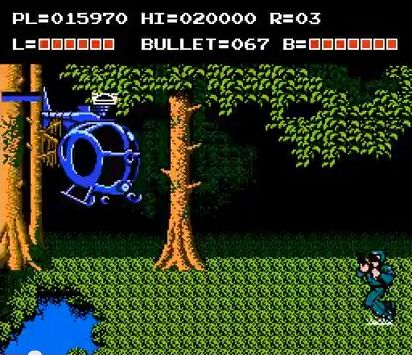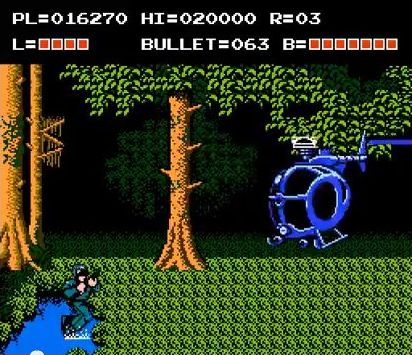 Used by Gordon's henchmen in one of the Jeep driving levels. It drops bombs on the player. Appears to be a generic single engine plane with pontoons.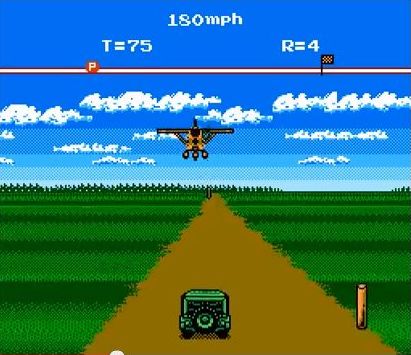 Used by Gordon's henchmen in another driving level to attack Billy.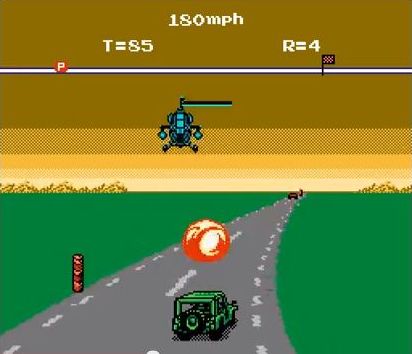 Back To:

See also