The Flight that Disappeared
Jump to navigation
Jump to search
Movie (1961)

Starring:
Craig Hill (Tom Endicott)
Paula Raymond (Marcia Paxton)
Dayton Lummis (Dr. Carl Morris)
Meg Wyllie (Helen Cooper)

(Synopsis needed)
L.A. Airport with United Airlines Douglas DC-7 and TWA-Trans World Airlines Lockheed L-1649A Starliner.
On the left border, the tail of a Pacific Air Lines Fairchild F-27A which should be colored with a red line atop the blue one (so this black-and-white science fiction film is incorectly colorized). Registration is N277?R (with ? being a digit between 0 and 7).
In the far background is another United Douglas DC-7s on the right with on the left what could be Lockheed L-188 Electra (of Western Airlines ?).
Arrival : two Douglas DC-6s (maybe Western Airlines but noze colour should be red).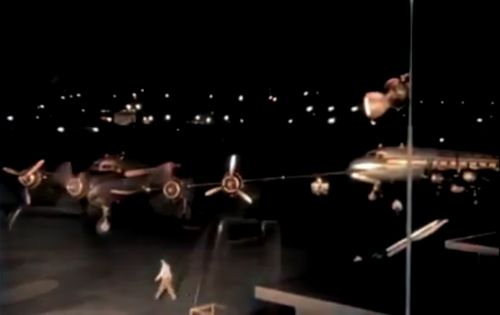 Douglas DC-6 of United Airlines but given as Flight TC60 for fictitious Trans-Coast Airways company.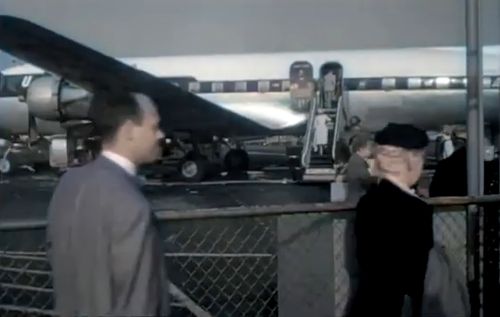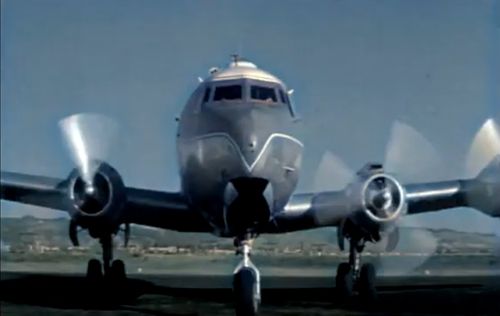 When engine stopped, number two was from a Lockheed L-1049 Super Constellation ...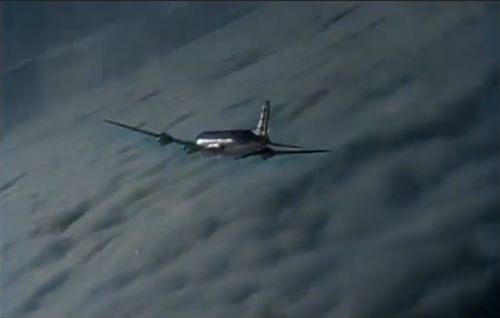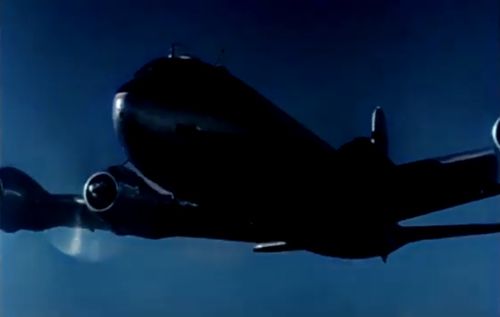 The delayed flight is ready to land but we just see a twin engine (!) Douglas DC-3 (at 1h06).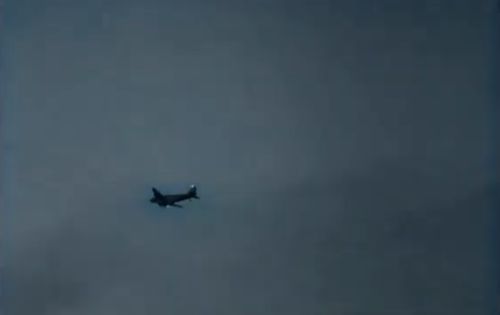 Cabin Set
The cabin set is not the whorst seen in movies but got an oversized aisle ...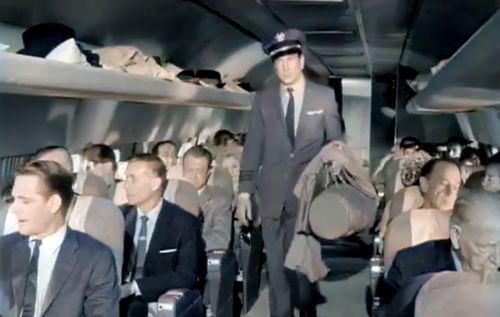 ... a sliding cabin door (check the real one on the side view above) ...
... and a realistic cockpit but some details (engines throttle slighty different, flight engineer station questionable)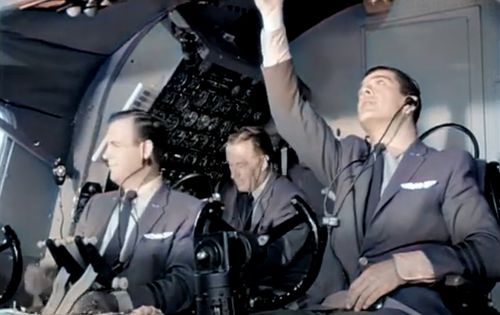 Note that the rear door is lost during the flight but the plane got a brand new one when shutting down engine !
Wall Print
North American F-86 Sabre (left) and flight of unidentified aircraft, maybe over the Mount St. Helens (Skamania County, Washington, United States).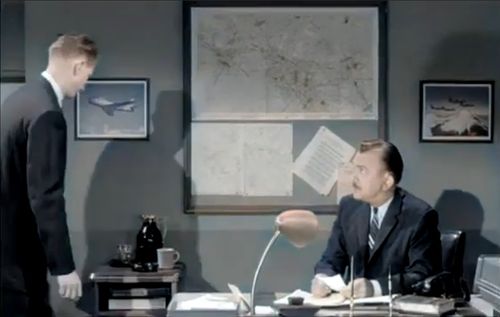 North American F-100 Super Sabre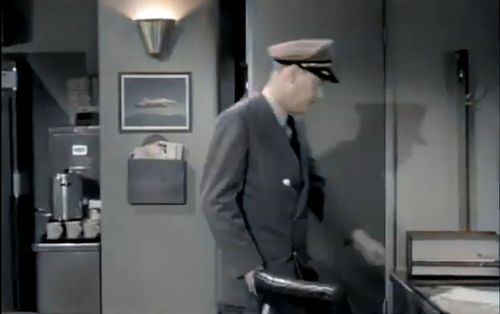 Back To:

See also