The Italian Job (1969)
Jump to navigation
Jump to search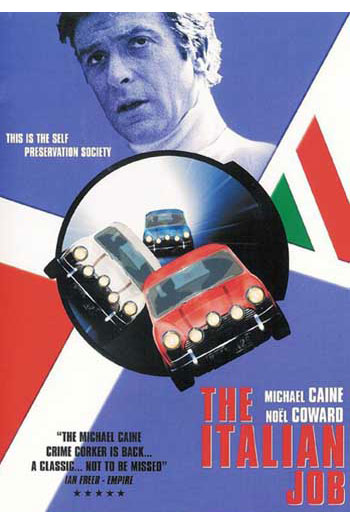 Movie (1969)
French title : L'or se barre

Starring:
Michael Caine (Charlie Croker)
Noël Coward (Mr. Bridger)
Benny Hill (Professor Simon Peach)
Raf Vallone (Altabani)


Charlie Croker has just been let out of jail. He learns of a great plan plotted by his late friend Roger Beckerman. The plan is about stealing four million dollars in gold and getting away through Turin's streets in daylight, evading both the Italian police and Mafia.
The Globemaster appears to have Chinese markings from an unknown company. The gold in which Charlie is after arrives in Turin from China by this plane. It's an interesting airplane as none of them have survived. Only 14 were built and of those 11 became operational with the USAF. One aircraft flew successfully for six weeks during the Berlin Airlift. Douglas developed one of the aircraft into the much more successful C-124 Globemaster II. Four C-74s ended up in civilian hands after the USAF retired them in 1956. This one, 42-65409, (N3181G later HP-379) end up derelict in Italy after flying cattle between Europe and the middle east. It was destroyed in a fire at Turin in 1970.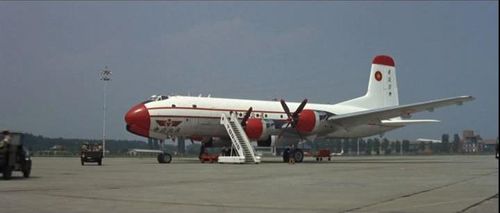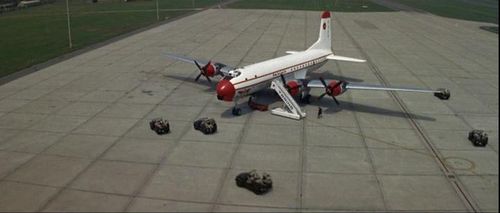 An Alitalia Caravelle is also visible on the same airport as the Globemaster. Lorna (Maggie Blye) is seen walking towards it as Charlie nags her to hurry aboard.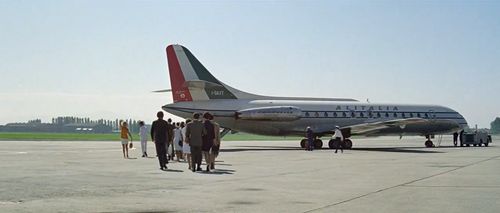 Back To:

See also