The Last of Us (TV series)
Jump to navigation
Jump to search
This film/TV show is still in production or only recently released!
This page may not be completed and may only display partially correct information. Please use the discussion page before making any changes.
Last updated on 6 February 2023.

This article is about the TV series. For the video game, see The Last of Us.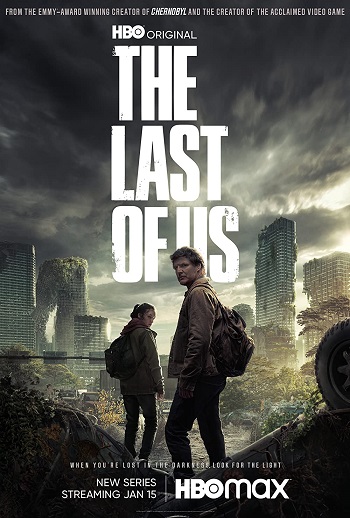 TV Series (2023-Present)
Starring:
Pedro Pascal (Joel)
Bella Ramsey (Ellie)

After a global pandemic destroys civilization, a hardened survivor takes charge of a 14-year-old girl who may be humanity's last hope.
Season 1
Ep. 1.01 When You're Lost in Darkness
Ep. 1.01 When You're Lost in Darkness
Ep. 1.01 When You're Lost in Darkness
Looks like a FedEx Express livery, making its appearance here anachronistic. The scene is set in 2003, while FedEx received their first 777 in 2009.
Ep. 1.01 When You're Lost in Darkness
Ep. 1.01 When You're Lost in Darkness
Ep. 1.01 When You're Lost in Darkness
Ep. 1.03 Long, Long Time

Back To:

See also