Thunder Birds
Jump to navigation
Jump to search
Disambiguation : this page is about the 1942 Film ; do not confuse with the 1964 Thunderbirds (TV series) and the numerous work based on it including Thunderbird 6.
Movie (1942)
French title : Pilotes de chasse

Starring:
Gene Tierney (Kay Saunders)
Preston Foster (Steve Britt)
John Sutton (R.A.F. cadet Peter Stackhouse)
Jack Holt (Lt. Col. "Mac" MacDonald)

(Synopsis needed)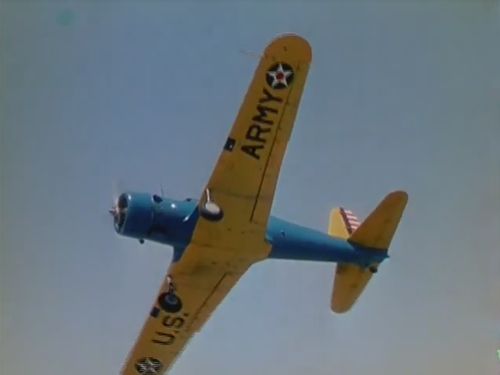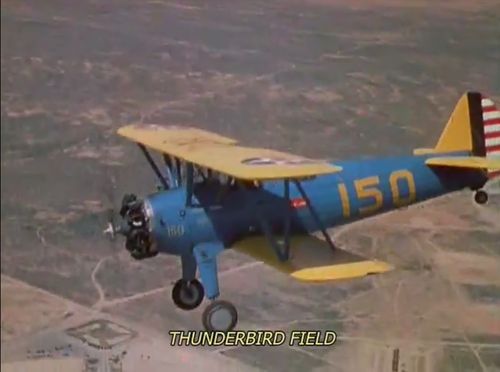 Appron at Thunderbird field with Boeing-Stearman PT-17s with North American AT-6 Texan overflying some Vultee BT-13 Valiant taxiing in the background.
According some source, among the pilot performing the flypast was the future ace Richard I. Bong.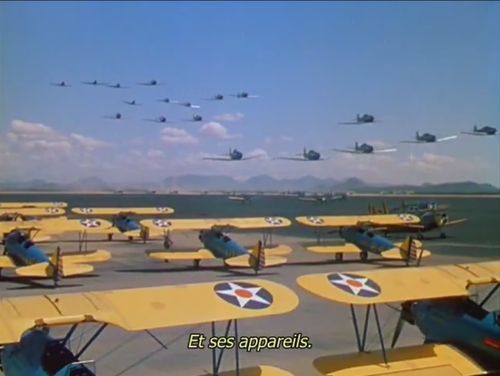 Used by Steve Britt (here : Paul Mantz) to do aerobatics over the water tank in which Kay is bathing. Cockpit close-up done with Preston Foster at the controls of a Boeing-Stearman PT-17.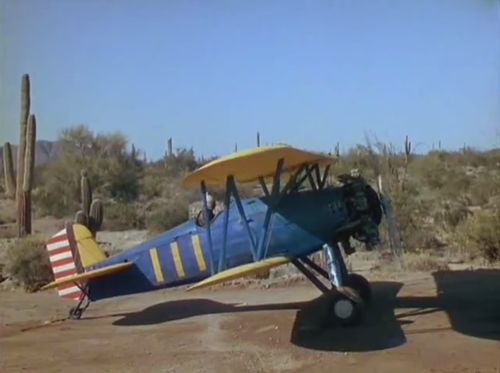 Nieuport, unidentified type.
A memory of the World War One when the director (William A. Wellman) was a fighter pilot. Here used as a portrait of Peter's father during the Great War.
Continuity error : when RAF cadet Stackhouse is taking off with flight instructor Steve Britt, they handle a Boeing-Stearman PT-17 serialed 141. But once in the skies, the Boeing-Stearman became an older and rarest Stearman C3M before landing the PT-17 !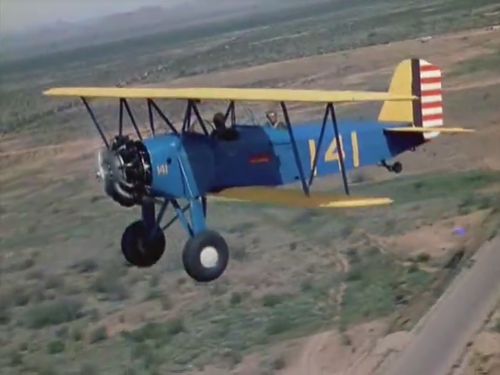 Back To:

See also