Tornado (1985)
Jump to navigation
Jump to search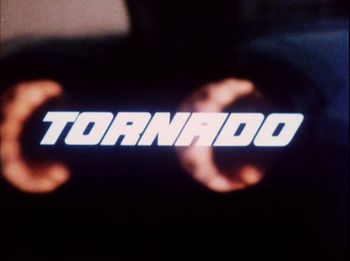 Short Movie (1985)
RAF recruiting film in which four Tornado GR1 aircraft of 9 Squadron attack a coastal surface-to-air missile site during a fictional episode between NATO and the Warsaw Pact. The Tornado crews plan the sortie, including the approach route, fuel requirements and the method of attack to be used, while ground crews prepare the aircraft. The crews check and start up their aeroplanes within hardened aircraft shelters before taxiing and taking off; they refuel en route from an RAF VC10 tanker before descending to low level and attacking the target with bombs. On the return trip they are engaged by American-built F5 aircraft posing as enemy fighters and, having fought them off, all four Tornadoes land safely at their home base.
Panavia Tornado GR1 of IX(B) Squadron, Royal Air Force.
The first seen in the shelter is ZA596.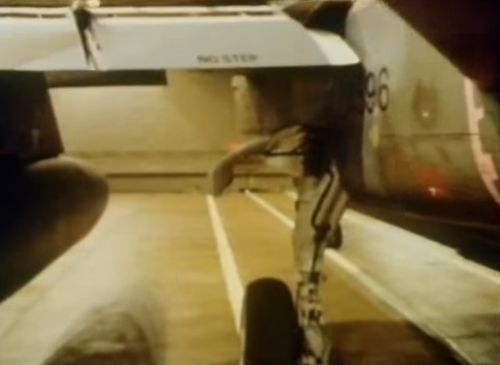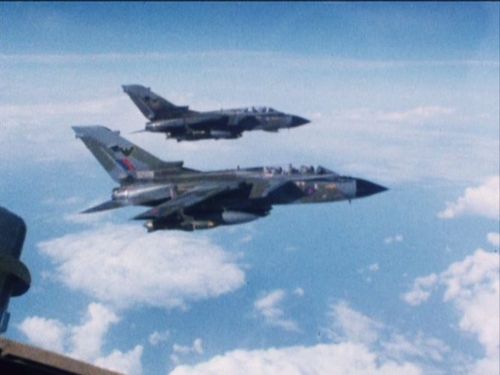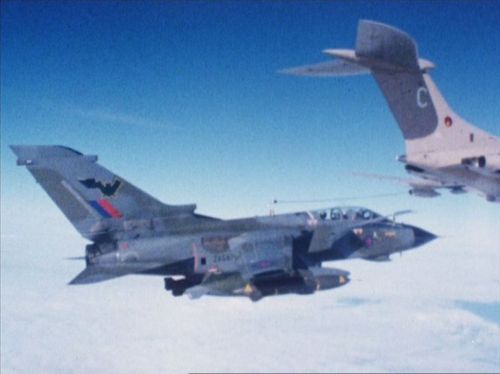 ZA142 'C' Vickers VC10 K2 c/n 811 of 101sq, Royal Air Force.
Former G-ARVI then A4O-VI when owned by Gulf Aviation Company Limited (1975-1977).
1978-1984 : conversion to type 1112 K2 tanker.
Withdrawn from service 27 March 2001, scrapped at St. Athan May 2004.
During the 1991 Gulf War, often seen through media due to its nose art ('The Empire Strikes Back').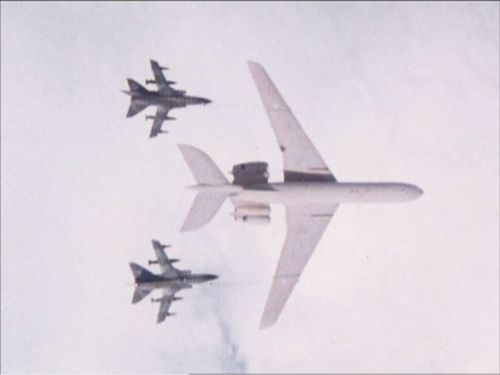 Nota : a continuity error displays first another K2 : ZA143 'D' (c/n 813, former G-ARVK then A4O-VK).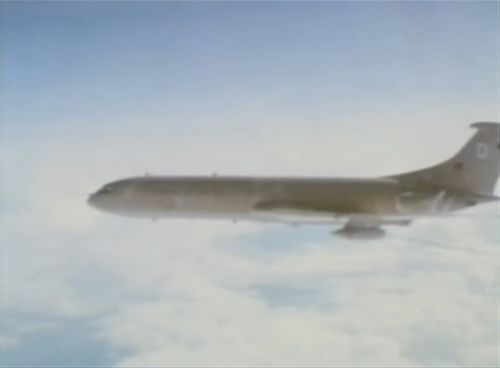 Northrop F-5E Tiger II from the 527th Tactical Fighter Training Aggressor Squadron.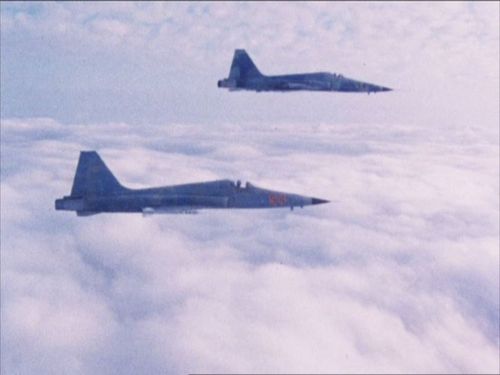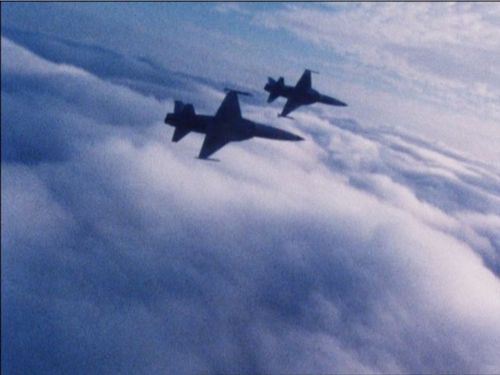 Back To:

See also