Wonder Woman (TV Series)
Jump to navigation
Jump to search
This page needs completing!
This page has been identified as unfinished and with no recent activity. Anyone is free to work on it, new users can find more information here.
Last updated on December 2017.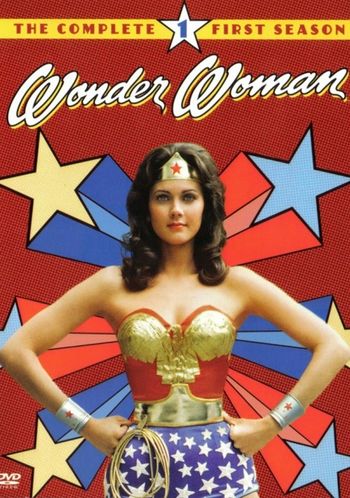 TV Series (1975–1979)

Starring:
Lynda Carter (Diana Prince / Wonder Woman)
Lyle Waggoner (Steve Trevor)
Debra Winger (Drusilla / Wonder Girl)
Cloris Leachman (Queen Hippolyta)

(Synopsis needed)
Ep. 2.02
Probably a rear view of a Boeing 707 landing with a fading Douglas Commercial four engined (DC-4 ? 6 ? 7 ?) of Pan Am-Pan American World Airways.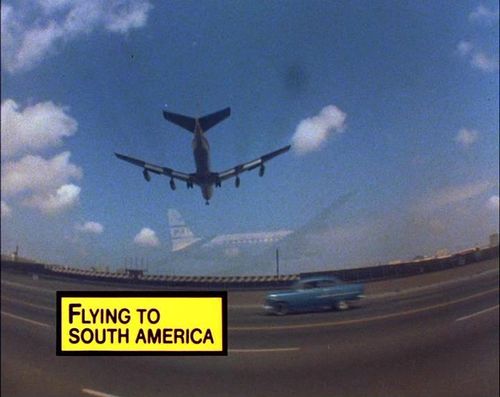 Ep. 3.11
Registration N200RC,c/n 392.Vickers 798D Viscount of Go Transportation (or already sold to an unidentified company ?).
Perhaps the aircraft seen in The Rose as this movie was shot the same year of this third season.
Same aircraft in other movies at IMPDb: Frequently Seen Aircraft (Civil Fixed-Wing).
Ep. ? (unknown)
This Vultee BT-13 Valiant has different engine cowling and greenhouse regarding the standart airframe.
Another strange thing is the swastika when US Star is still visible underwing and vertical stabilizer is still painted with stripes and colors of USA flag ... A american warbird (too) quickly disguised into a Bad Guy suit ?

Back To:

See also