Youngblood Hawke
Jump to navigation
Jump to search
Movie (1964)
Starring:
James Franciscus (Youngblood Hawke)
Suzanne Pleshette (Jeanne Green)
Geneviève Page (Frieda Winter)
Eva Gabor (Fannie Prince)
Mary Astor (Irene Perry)
Lee Bowman (Jason Prince)

Youngblood Hawke is a truck driver from Kentucky who comes to New York City to become a hot-shot writer. Almost immediately, he meets editor Jeanne Green. She sees great promise in Hawke's writing and falls for the handsome Kentuckian while helping him put together his first book deal. His first novel is moderately successful, but it is soon transformed into a Broadway play by a has-been stage actress. Jeanne discovers that Youngblood has an effect on a great many women, so she takes a job at a new publishing company. Soon after, Hawke's second novel is heralded and he becomes the toast of the town. He then has an affair with a married socialite. His third novel bombs and is also panned by critics... Hawke's financial state declines into hard times. Returning to Kentucky to work on his next book, he contracts pneumonia before realizing that his first editor Jeanne was his ideal woman.
On the left, a Coronado, registration N5616, c/n 30-10-28, and a Boeing 707 in the background, both of American Airlines. The Coronado was delivered in 1962, but caught fire on the ground and was destroyed at Newark Airport in 1963. It means these shots were taken few weeks before, though the film dates is 1964.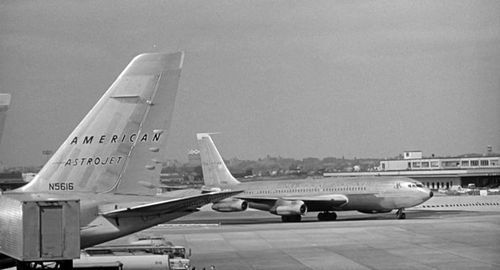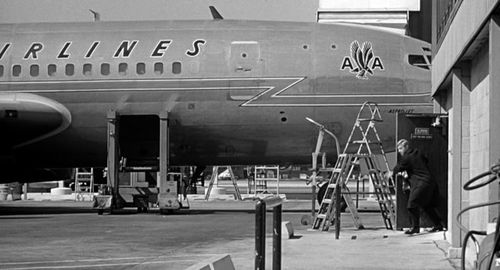 Reg. N6673D, c/n 3. Civilian version of the CH-46 Sea Knight.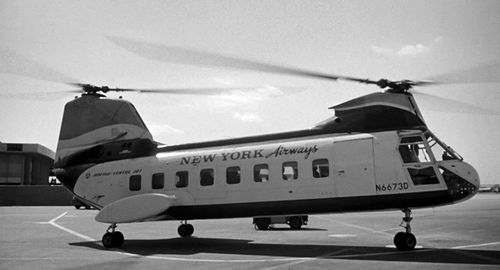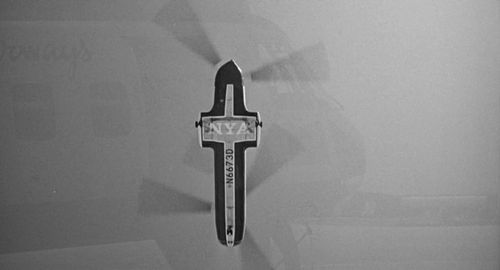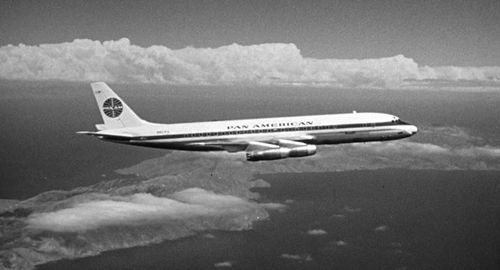 Back To:

See also