American Ninja 2: The Confrontation
Jump to navigation
Jump to search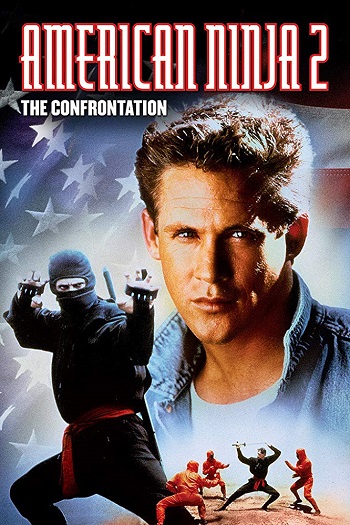 Movie (1987)
Starring:
Michael Dudikoff (Sgt. Joe Armstrong)
Steve James (Sgt. Curtis Jackson)
Jeff Weston (Capt. 'Wild Bill' Woodward)
Gary Conway (Leo 'The Lion' Burke)

On a remote Caribbean island, Army Ranger Joe Armstrong investigates the disappearance of several marines, which leads him to The Lion, a super-criminal who has kidnapped a local scientist and mass-produced an army of mutant Ninja warriors.
Also from this series:

American Ninja 4: The Annihilation
American Ninja 5
Registration ZS-JMP, c/n 2119 built in 1939. Reportedly destroyed in a crash in 1997 near Jamba, Angola.

Back To:

See also