Category:Sukhoi Su-9
Jump to navigation
Jump to search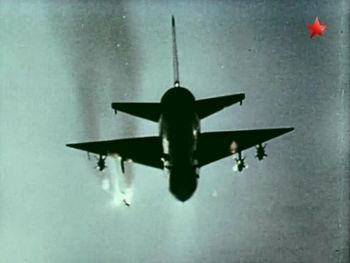 The Sukhoi Su-9 (NATO reporting name: Fishpot) was a single-engine, all-weather, missile-armed interceptor aircraft developed by the Soviet Union. 1150 aircraft built and operated by Soviet Air Force.
Please do not confuse with the 1946 twin engine prototype fighter.

This page lists all films that feature the Sukhoi Su-9.
See also
Pages in category "Sukhoi Su-9"
The following 4 pages are in this category, out of 4 total.