Das Boot
Jump to navigation
Jump to search
Movie (1981)
French title (sometimes) : Le bateau

Starring:
Jürgen Prochnow (Capt.-Lt. Henrich Lehmann-Willenbrock - Der Alte)
Herbert Grönemeyer (Lt. Werner - the War Correspondent)
Klaus Wennemann (Chief Engineer Fritz Grade)
Hubertus Bengsch (1st Watch Officer)

This fictional story of U-96 and its crew shows the men serving aboard U-boats as ordinary individuals during World War 2. Despite some fictional events, the screenplay used an amalgamation of exploits of U-96 and some other U-boats (German submarine).
First aircraft seen during the attack at the straight of Gibraltar. In 1942, it would be a Fairey Swordfish.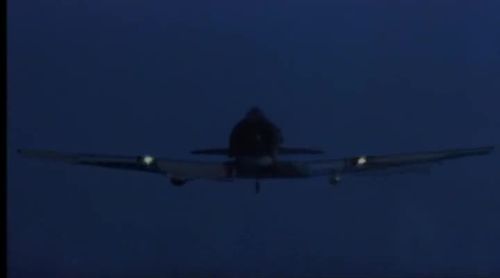 At the end, U-96 is under attack at mooring. Real aircraft and submarine's base of La Rochelle (France).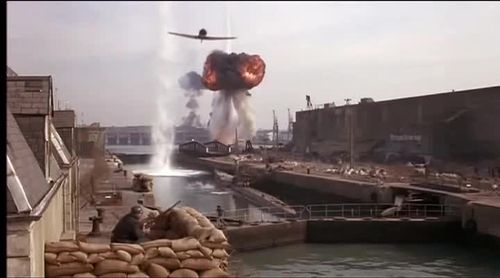 Two aircrafts were put on air by Amicale Jean-Baptiste Salis (based at La Ferté-Alais).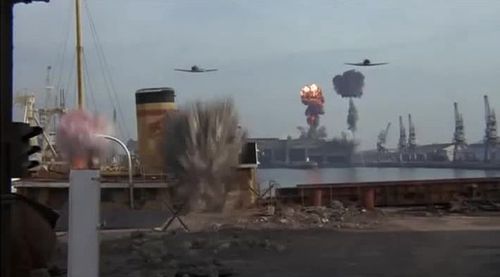 Probably radio-commanded models acting as twin medium bombers (Bristol Blenheim or Beaufighter ? Martin 187 Baltimore ?).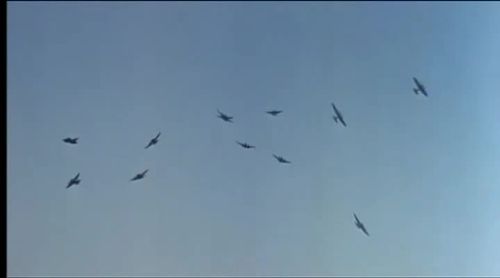 Back To:

See also