Live and Let Die
Jump to navigation
Jump to search
Movie (1973)
Starring:
Roger Moore (James Bond)
Yaphet Kotto (Dr. Kananga)
Bernard Lee (M)
Jane Seymour (Solitair)
David Hedison (Felix Leiter)

(Synopsis needed)
Also from this series:
James Bond films
This Pan Am 747 takes Bond from London to New York.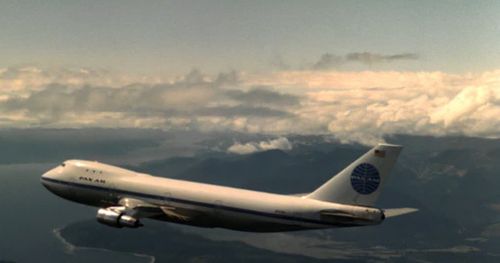 Bond uses this plane - it belongs to a pilot school, even with the student in it - to escape from Dr. Kananga´s men. Although he never takes off, he is able to escape, but he rips off the wings.
Registration N77029, c/n 12361.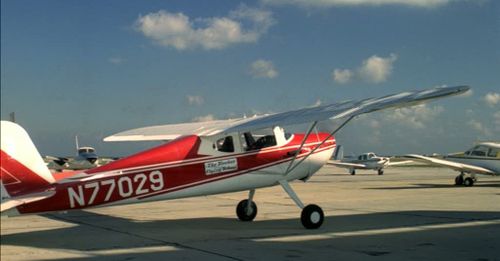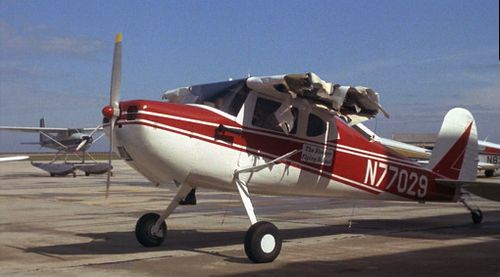 Registration 4X-CJC, c/n 152. Mr. Big intends to drop Bond out of this plane.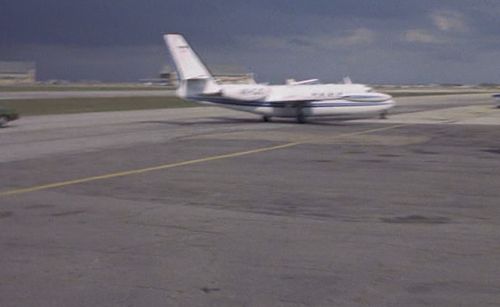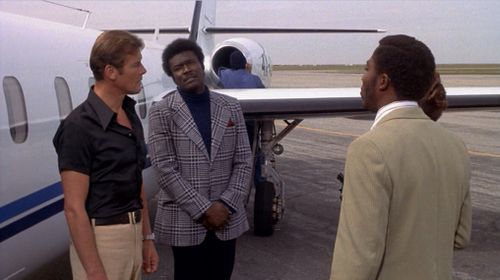 Registration N5305Z, c/n 22-9008.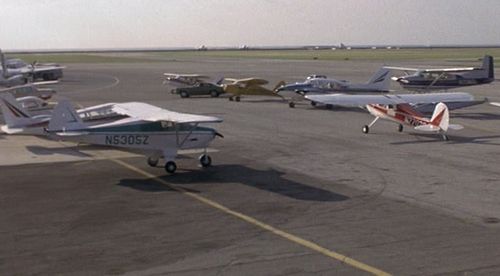 Aircraft looks more like a model, however the Lucscombe 8 bears the closest resemblance.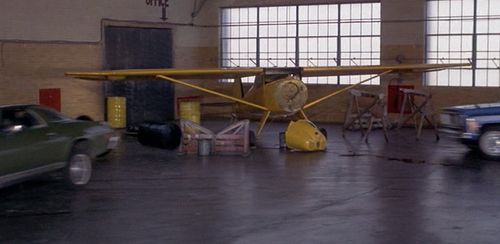 Registration N4651E, c/n 7DC-166.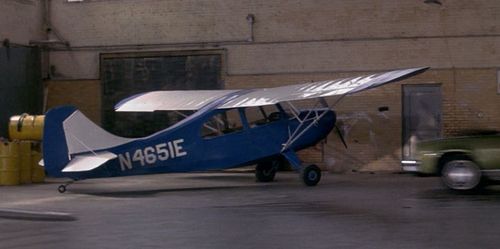 Registration N9519M, c/n 670096.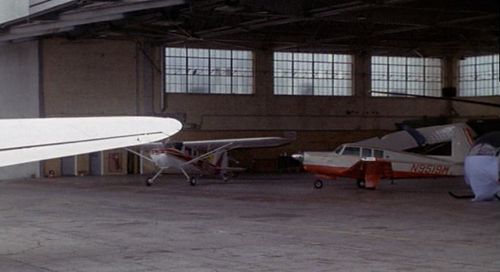 Registration N340EL, s/n 4110.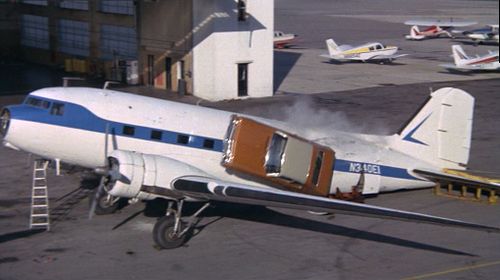 The Piper PA-23 is the twin engined in the center. Around it are the previous aircraft seen on this page with a Mooney M20 at right. The aircraft on floats is probably a Cessna F172M.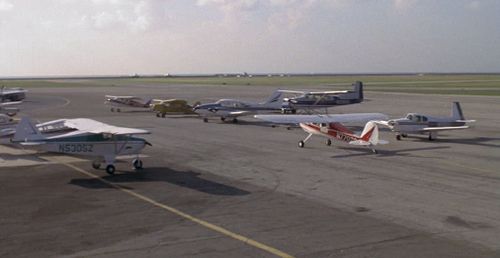 Kananga´s men use this helicopter to chase Bond and Solitaire on the fictional island "San Monique". They fire a machine gun at Bond, but he escapes.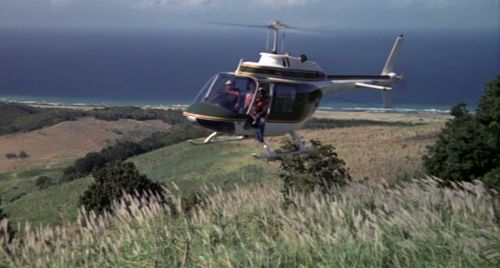 Back To:

See also