The Beast Must Die
Jump to navigation
Jump to search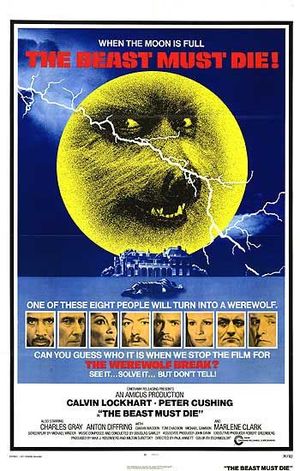 Movie (1974)
Also known as: Black Werewolf

Starring:
Calvin Lockart (Tom Newcliffe)
Peter Cushing (Dr. Christopher Lundgren)
Marlene Clark (Caroline Newcliffe)
Charles Gray (Arthur Bennington)
Anton Diffring (Pavel)
Ciaran Madden (Davina Gilmore)
Wealthy businessman Tom Newcliffe summons a group of people to his remote mansion, suspecting one of them to be a werewolf.
Used as aerial patrol for Newcliffe's mansion. While hunting the werewolf, Newcliffe rides in it and fires his rifle from it. After they land, the werewolf kills the pilot. Registration G-AWFY, serial 2007, also seen in other movies at IMPDb: Frequently Seen Aircraft.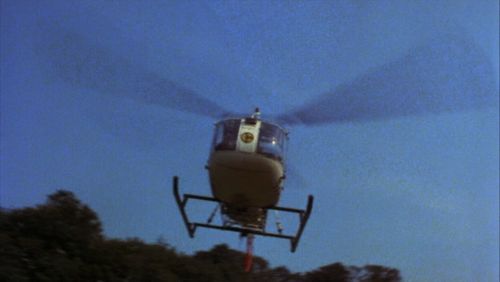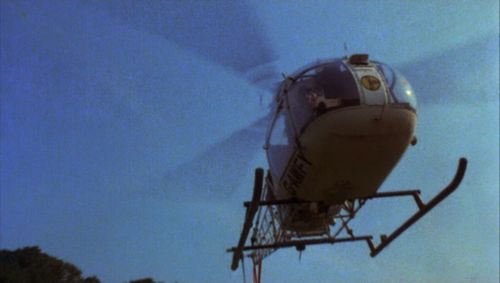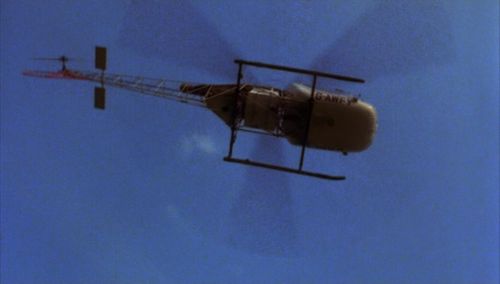 Newcliffe, attempting to shoot the beast, accidentally hits the Alouette's fuel tank, blowing it up. A scrapped Alouette with the registration T-AWEK is used for the shot of the helicopter exploding.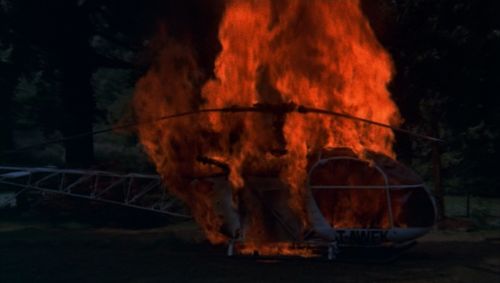 Back To:

See also