Category:Kamov Ka-25
Jump to navigation
Jump to search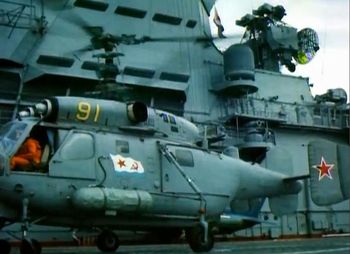 The Kamov Ka-25 (NATO reporting name 'Hormone') was a naval helicopter, developed for the Soviet Navy in the USSR from 1958. Anti-submarine / Multi-purpose shipboard helicopter , it was operated by several countries of the Eastern block and also in civilian role as flying crane by Aeroflot.
This page lists all films that feature the Kamov Ka-25.
See also
Pages in category "Kamov Ka-25"
The following 12 pages are in this category, out of 12 total.