Category:Fokker F.VII
Jump to navigation
Jump to search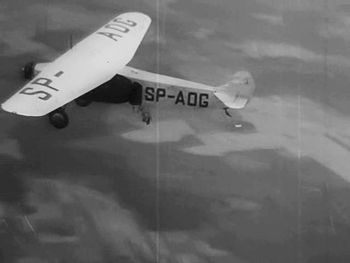 The Fokker F.VII, also known as the Fokker Trimotor, was an airliner produced in the 1920s by the Dutch aircraft manufacturer Fokker, Fokker's American subsidiary Atlantic Aircraft Corporation, and other companies under licence. The original design of 1924 was a single-engined high-winged monoplane. The design was modified with two additional engines to enter the inaugural Ford Reliability Tour in 1925, which it won. Consequently, the production versions F.VIIa/3m, F.VIIb/3m and F.10 all had three engines, and the aircraft became popularly known as the Fokker Trimotor. It had been operated by many airlines and military uses. More than 150 aircrafts built including productions under licence .

This page lists all films that feature the Fokker F.VII.
See also
Pages in category "Fokker F.VII"
The following 18 pages are in this category, out of 18 total.