Le clan des Siciliens
Jump to navigation
Jump to search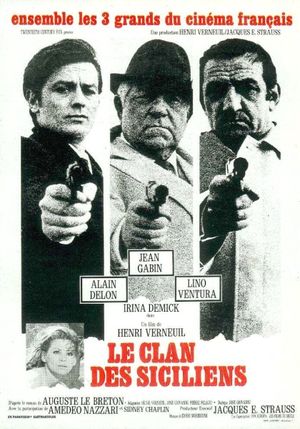 Movie (1969)
English title : The Sicilian Clan

Starring:
Jean Gabin (Vittorio Manalese)
Alain Delon (Roger Sartet)
Lino Ventura (Commissaire Le Goff l)
Irina Demick (Jeanne Manalese)
Amedeo Nazzari (Tony Nicosia)
Philippe Baronnet (Luigi)

Roger Sartet escape from jail with the help of the family Manalese. During his hidden stay, he tells to Vittorio that a incredible jewels exposition will be held soon in Roma. Despite the plans, the rawberry is impossible. So the team thinks to hold-up the jewels during the flight to America.
Air Afrique DC-8-53 at Aéroport de Paris-Le Bourget.
The aircraft is hijacked and lands on a speedway in the USA. It's actually a fake "made for movie" company United Overseas Airlines, based on F-BJLA DC-8-33 of UTA-Union de Transports Aériens, which was written-off in 1973, due to sale to a foreign company.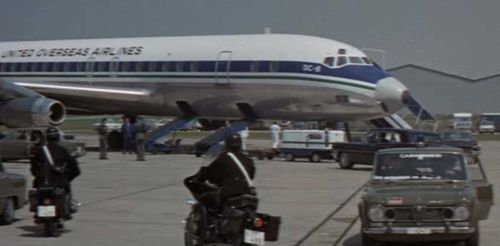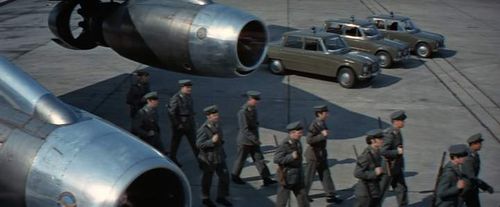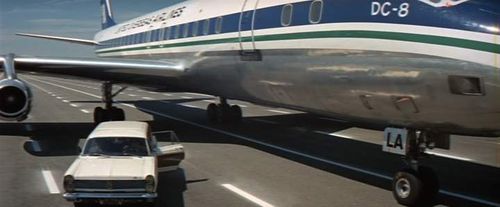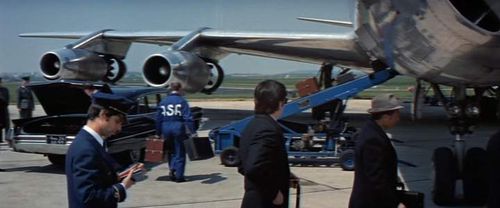 Unusual in the story of cinema, the cockpit is really this of a Douglas DC-8.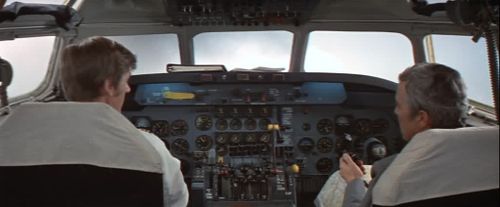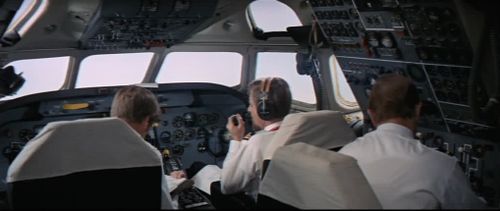 Seen too as a toy.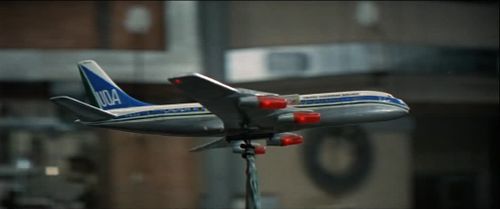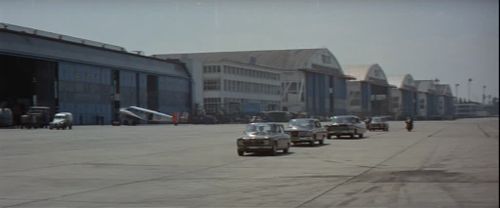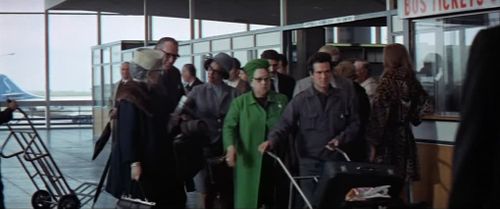 Aéroport de Paris-Orly. In the middle of the left plane lineup, with a DC-9 far away, and three Air France Caravelles.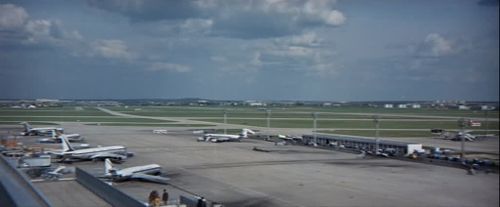 DC-9, Caravelle of Alitalia-Linee Aeree Italiane, four engines 707 or DC-8 on the left.

Back To:

See also